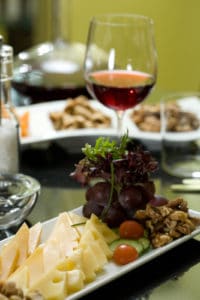 If you need another reason to visit us in Sedona this winter, the Mariposa Restaurant might just be it. It's an upscale restaurant with South American -inspired cuisine.  But just as good as the food are the panoramic views of Sedona you want.
Sedona has been a popular getaway destination for decades.  The town itself is filled with stylish boutiques, chic restaurants, art & museums, entertainment venues, and so much more. Sedona is more than just a town, though. It's one of the most beautiful places in the world; a place people from all over Arizona and the world come to see.  Though people come to Sedona for a variety of reasons, the astounding natural beauty of this place is almost always at the top of the list.
At an elevation of 4500 feet, Sedona offers 4 distinct seasons of outdoor adventure and other experiences. What's more, with generally mild summers and winters, it's all enjoyable year-round. There are more than 300 miles of trails and incredible landscapes to discover in Sedona, but that's only the beginning. It's also regarded as a place of healing and wellness, with vortex energies scattered throughout the red rocks.
As though this all were not enough to entice you to visit Sedona already, it also offers a thriving cultural experience. At the heart of it all are great restaurants, like Mariposa Sedona.  Come stay at our luxury Bed and Breakfast in Sedona this winter, and experience a small slice of the good life in this one incredible destination. Book your room at our luxury Inn today. Continue reading