Our Pool and Beautiful Courtyards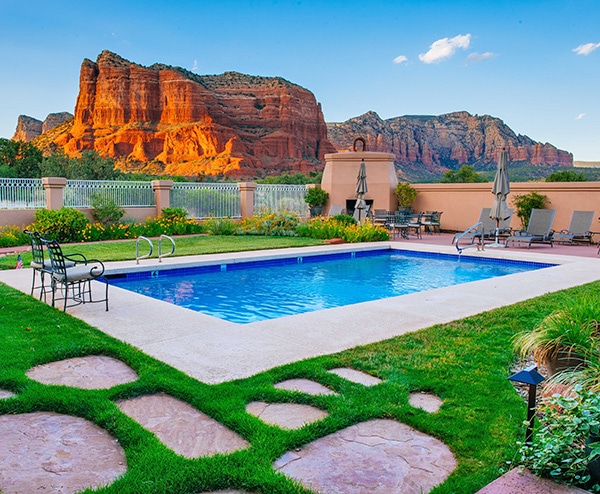 Guests relax by the pool daily with spectacular views of Sedona's Red Rocks as a backdrop from our Bed and Breakfast.   Because of our energy efficient solar heating system, the pool water is most comfortable for swimming from mid-April through mid-October with temps ranging from 76 to 82 degrees F.   
Canyon Villa Bed and Breakfast Inn was custom built to capture stunning views of Sedona's Red Rocks from 10 out of our 11 guest rooms.  Well designed by the architect, the guest rooms are staggered from each other to give guests privacy from side to side, but most importantly each room was designed to frame different views of the Red Rocks.  Guest rooms overlook the stunning green gardens and courtyards, which contrasts beautifully against the stark deep red and brown colors of desert floor and rocks.  A true visual feast every day of the year.