Much like the cultural backdrop of Arizona, the food scene here is very diverse, featuring a range of ethnic cuisines, new American fare, and traditional high desert dishes. At the local Sedona restaurants, you'll find flavors that both pack a punch and elegant more-nuanced preparations, including deliciously casual bites at local cowboy bars to elegant creek-side fine dining.
The culinary scene in Sedona has drastically changed over the past three decades as our charming desert town was discovered as one of the best places to vacation in Arizona. You can ask the longtime chefs in the area—who used to rely more on local diners for business—now find most of their seats filled by out-of-towners (some first-time, many repeat guests.) It's not just the stunning red rock views that bring people back year after year; it's the flavorful and memorable meals at these Sedona restaurants.
Let our Sedona Bed and Breakfast be your luxurious escape for your culinary adventures this year! Our casual yet elegant inn is the perfect place for a romantic getaway, and you'll enjoy some amazing meals during your stay. Our made-to-order breakfasts are always included with your lodging. You'll enjoy your meal with spectacular views of the iconic Bell Rock and Courthouse Butte formations as your backdrop—then head out to the nearby Sedona restaurants for your lunch and dinner plans. Book your room at our beautiful Sedona Bed and Breakfast today!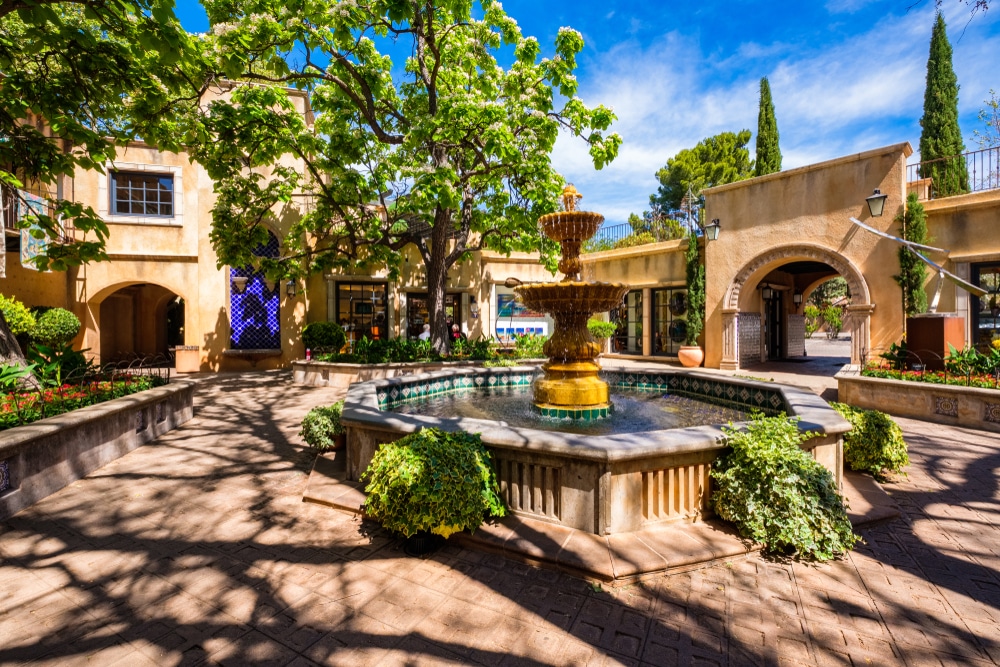 The Top Ten Sedona Restaurants for Dining This Year
While the first things that come to mind about a getaway to Sedona might be world-class hiking, guided tours in jeeps, crystal shops, and hot air balloon rides, the best Sedona restaurants must be added to that list! Checking out the many restaurants in Sedona is another fantastic way to get a feel for this incredible location. These local establishments are as colorful and unforgettable as the surrounding landscape of the red sandstone rock formations.
Here are our top ten Sedona restaurants to consider visiting during your stay: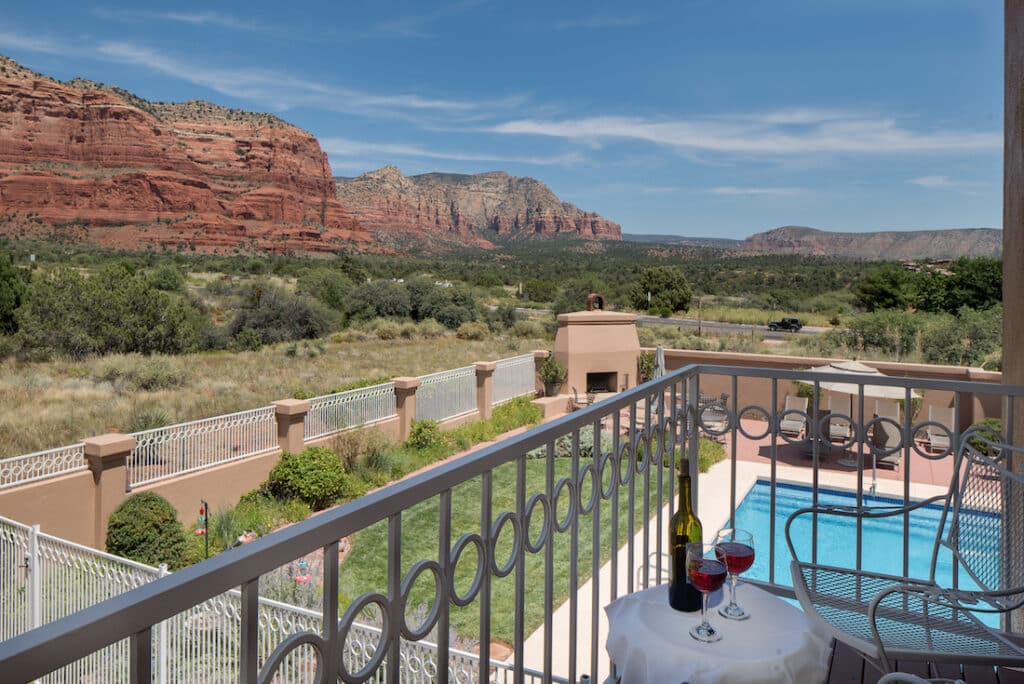 Join us at the Best Sedona Bed and Breakfast
At our Sedona bed and breakfast, you'll instantly see that your ultimate comfort is our primary goal! A getaway with Canyon Villa Bed and Breakfast as your home base is all about luxurious accommodations with million-dollar views of red rock formations right outside your door. You'll have peace of mind knowing that after a long day of adventures in the desert, exploring the trails and the best Sedona restaurants, you'll have a wonderful place awaiting your return.
Enjoy relaxing in one of our shared spaces, including our beautiful pool overlooking Courthouse Butte and Bell Rock. Other than fantastic dining opportunities, there are plenty of ways to work up an appetite on the nearby hikes and so much more. We're always happy to point you to some of our favorite things to do in Sedona, as well as make reservations for you around town.
Retreating back to your unique guest room in the evening is one of the best parts of staying at our Sedona Bed and Breakfast. You'll enjoy a restful night's sleep on your bed fitted with fine linens, curl up the luxurious robes provided, and relax with your favorite show or a good book. Every day you can fuel up for your exploration with a 3-course breakfast as a part of your stay with us. We can't wait to host you; book your room today!