Taste the Verde Valley With Sip Sedona Wine Tours
One of the best ways to explore Arizona's fantastic wineries is with Sip Sedona Wine Tours. Not only is each private tour 100 percent customizable and led by knowledgeable guides with years of experience in Arizona's wine industry, but they offer door-to-door service!
Each tour with Sip Sedona Wine Tours consists of visiting three to four wineries or breweries in areas like Old Town Cottonwood, Jerome, and Page Springs. You'll enjoy a lovely lunch at a local Sedona restaurant as well. It's the best way to sit back, sip, and take in the beautiful countryside of the Verde Valley and beyond.
If you're interested in learning more about the Arizona wine-growing regions and visiting the local wineries, the best place to make your home base is the Canyon Villa Bed and Breakfast. Our luxurious Inn is framed by stunning views of the iconic Red Rock cliffs; you'll be astounded each time you look out the window of your room or relax in our outdoor courtyard. Each of our guest suites is designed with comfort in mind, from fine linens and fluffy towels to plush robes and custom toiletries.
Moreover, our guests are treated to a beautiful three-course breakfast, afternoon appetizers, evening tea, and desserts. You'll have everything you need for a restful getaway; book your room at our Sedona Bed and Breakfast today! 

Explore the Nearby Wineries with Sip Sedona Wine Tours
While wine tasting might not be the first activity that comes to mind when you think of Arizona, as of late, the wineries and vineyards have been making quite a name for themselves. The state is home to three American Viticulture Areas (AVAs), and Sonoita and Willcox are near the Mexican border in the south. But Verde Valley, the newest AVA as of 2021, is right next door to Sedona. On an excursion with Sip Sedona Wine Tours, you'll check out the best wineries along the Verde Valley Trail.
The owner of Sip Sedona Wine Tours, Dylan Jung, started this business to share this lovely wine community with the world. He's done everything from working in the vineyards harvesting grapes to pouring flights in the tasting rooms, and now he uses that knowledge as a guide through the Verde Valley. With Sip Sedona Wine Tours, you'll meet some of the most influential winemakers in the area and taste some really spectacular wine along the way.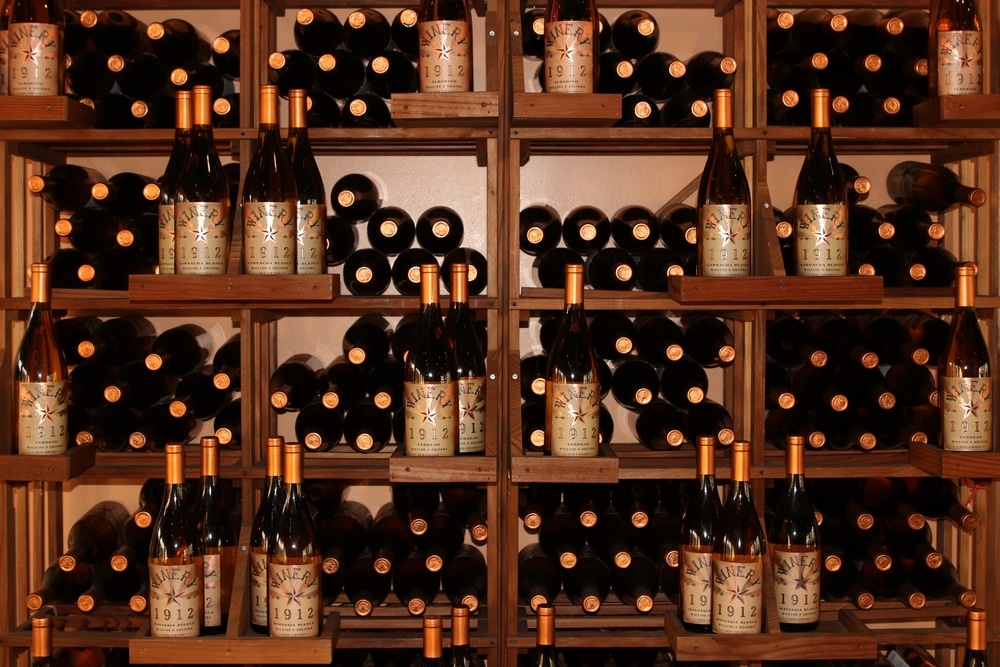 A selection of Sedona wineries to check out during your stay:
You can customize your route with Sip Sedona Wine Tours or leave it up to the experts to take you to the best Arizona wineries nearby.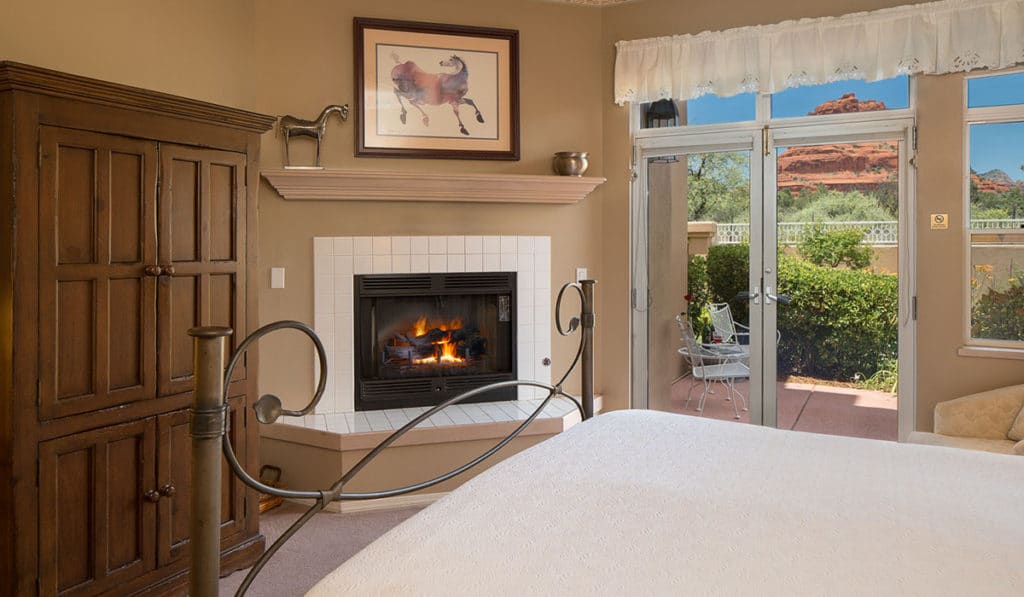 Luxurious Lodging at our Sedona Bed and Breakfast
After an outing with Sip Sedona Wine Tours, your beautiful guest room will be awaiting your return offering the perfect respite. The Mariposa Room (pictured above) is ideal for those romantic escapes with a king-size bed dressed in fine white linens, a spacious en suite bathroom with a whirlpool tub, and views of the Castle, Bell, Courthouse, and Lee's Mountain. Step out onto your patio space to take in the full grandeur.
Canyon Villa is nothing like the B&Bs of the past in renovated old homes; our space was custom-built as a luxury bed and breakfast and includes all the amenities of a modern hotel. You'll fall in love with our artfully-appointed guestrooms, pristine en suite baths, impeccable breakfast service, and welcoming and warm service. We can't wait to host you in Sedona! Book your room today.
---