Hike the Brins Mesa Trail in Sedona
There's no shortage of great Sedona hikes to take through the beautiful Red Rock Landscapes, but one of our favorites is the Brins Mesa Trail. It's one of our favorite hikes in Sedona, and for a good reason. The Brins Mesa Trail is located in the Coconino National Forest. It offers sweeping views of canyon walls and juniper forests, sure to delight just about every hiker that ventures onto this trail.
There's no doubt hiking the Brins Mesa Trail will be a highlight of your time at our luxury Sedona Bed and Breakfast. Canyon Villa Inn is a delightful place to spend a few days soaking up the desert sun, and when it gets too hot outside, our pool overlooking towering red rocks in the distance offers the perfect respite.
Our Sedona Bed and Breakfast has earned a solid reputation as a sanctuary, offering world-class panoramic views of Bell Rock and Courthouse Butte – not to mention providing some of the best hospitality in the Sedona area. Our Inn is near many of the best Sedona hikes, including the Brins Mesa Trail, and plenty of shopping, restaurants, golf courses, and other top attractions! We offer the very best in casual, luxurious elegance, with all the red rocks scenery you could want. Book your room today!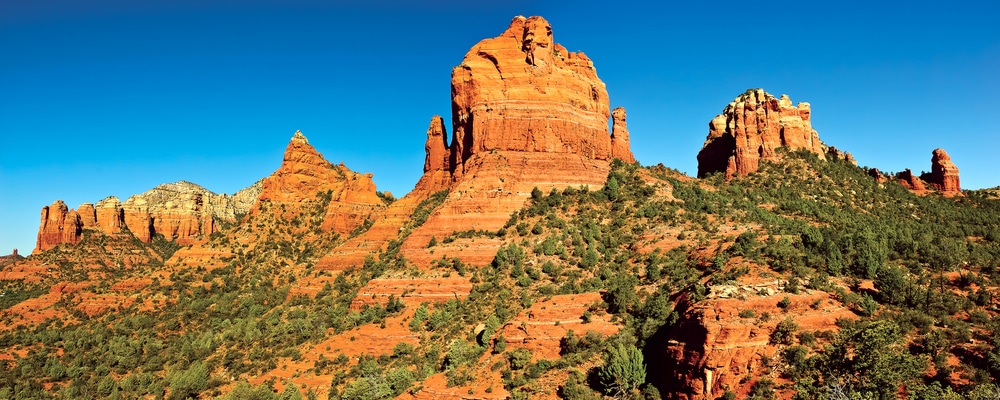 Hike the Brins Mesa Trail in Sedona
If you're looking for great ways to get out and explore the beautiful landscapes of Sedona, the Brins Mesa Trail won't disappoint. It offers a beautiful array of scenery, including towering red rocks and stunning canyons. The trail is 6 miles roundtrip, though there are loop options that can be added to the Brins Mesa Trail for longer adventures.
The Brins Mesa Trail is found in the Coconino National Forest and shares the Jim Thompson Trailhead with the Cibola Pass and Jordan Trail hikes. It's a well-marked and frequently trafficked hike, though, so you can expect it to be straightforward. Once you're out on the trail, you'll find a primarily rocky and flat trail to start, but you'll encounter a relatively steep section of elevation gain as you continue. It's what earns this hike a rating of moderately challenging.
That's your only real elevation gain, though. When you get to the top, you'll enjoy breathtaking views of red rock country. The mesa itself requires a bit of a rock scramble to get to the top, but it's a climb that's worth it if you're able. You can either descend back the way you came or continue in a loop, at which point you'll intersect with the Soldier's Pass Trail – another great Sedona hike worth considering!
A little-known fact about the Brins Mesa Trail is that it offers access to the stunning Red Rock-Secret Mountain Wilderness. This area is easily recognized as one of nature's most magnificent masterpieces. It provides an abundance of fantastic hiking opportunities if you have the time and want to extend your trip.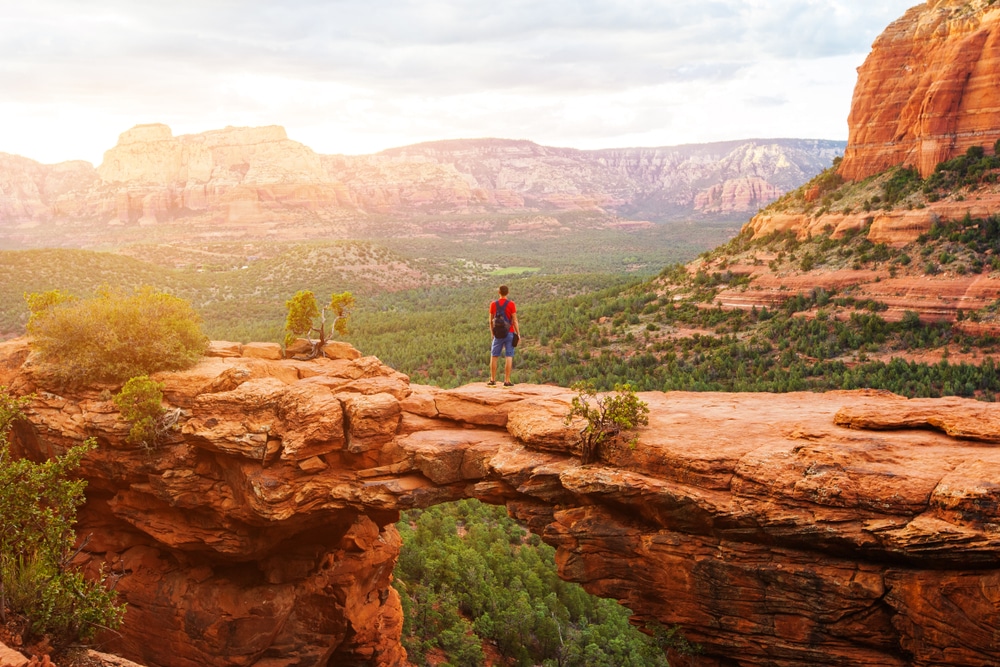 More Great Sedona Hikes to Consider
Hiking is easily one of the most popular things to do in Sedona, but with such breathtaking scenery to enjoy, that's probably not a surprise.  We've written about plenty of great Sedona hikes, including popular ones like the West Fork Oak Creek Trail and Devils Bridge.
It's hard to go wrong when choosing Sedona hikes  – they are all spectacular! From short but rewarding walks to longer trails that meander above the red rock forests, you will find the perfect hike in Sedona! Here are just a few more of our favorites: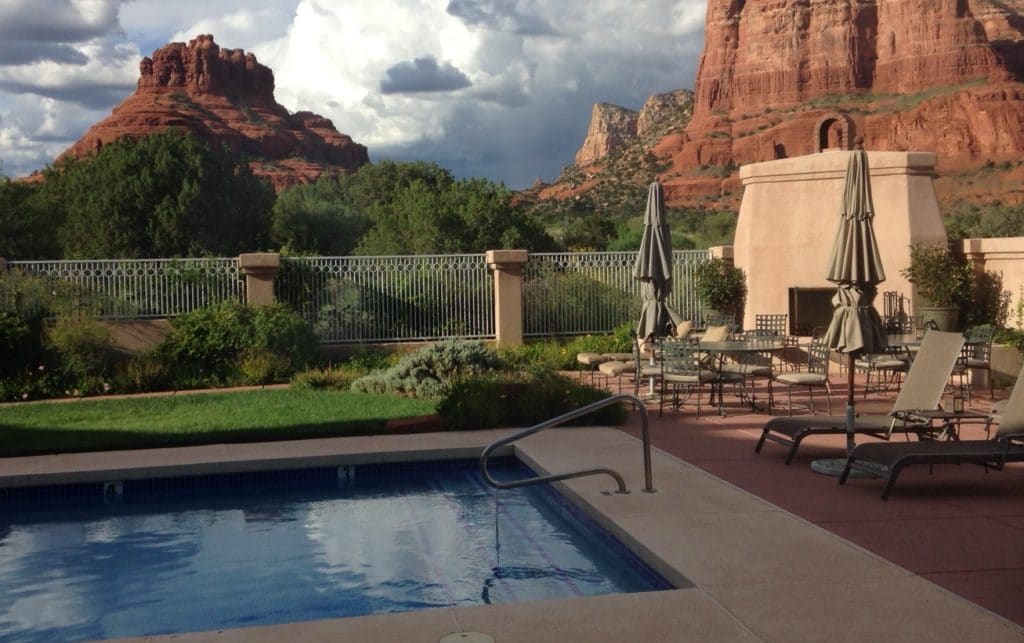 One of the Best Places to Stay in Sedona
At this time of year in Sedona, hiking is best done early in the morning before the weather heats up too much.  Start your day with a breakfast at our luxury Sedona Bed and Breakfast, and then head out to the Brins Mesa Trail.  When you're done for the day and ready to put your feet up and relax, there's nowhere better to be than lounging poolside at the Canyon Villa Inn.
In addition to our fantastic saltwater pool and patio, which offer dramatic views overlooking Sedona's Red Rocks, we offer a range of cozy and comfortable guest rooms, plenty of common areas, and all the amenities you need to enjoy your stay in Sedona. In this resort-like atmosphere, your stress will rapidly melt away. If you are ready for a fantastic hike on the Brins Mesa Trail in Sedona, it's time to book your room at our Sedona Bed and Breakfast today!
---