The Best Grand Canyon Tours from Sedona for 2022
Perhaps one of the best things about visiting Sedona is the many great day trips you can take from here, including to the Grand Canyon.  There are several Grand Canyon Tours from Sedona, including those offered by our friends at Southwest Outside Adventures. Whether you take a Grand Canyon Tour from Sedona or venture out on your own excursion, we promise you're in for an unforgettable day of adventure in this stunning National Park.
There's plenty more to do in Sedona, of course, including hiking through the beautiful red rock country, absorbing the healing energy around town, shopping in downtown Sedona, visiting top attractions like the Tlapapaque Arts Village, wine tasting in the Verde Valley, and relaxing at our stunning Bed and Breakfast.
The Canyon Villa Inn Bed and Breakfast of the Sedona is the top-rated place to stay in Sedona, and one stay with us is all it will take for you to see why. From the moment you arrive at our Sedona Bed and Breakfast, you'll enjoy breathtaking views of Bell Rock and Courthouse Butte, while being treated to some of the best hospitality in town.
Our Innkeepers will help you plan your stay, including making dinner and tour reservations and guiding you to the very best of Sedona. This truly is a remarkable area, and we'd love to share it with you this year.  Book your room at our award-winning Sedona Bed and Breakfast today.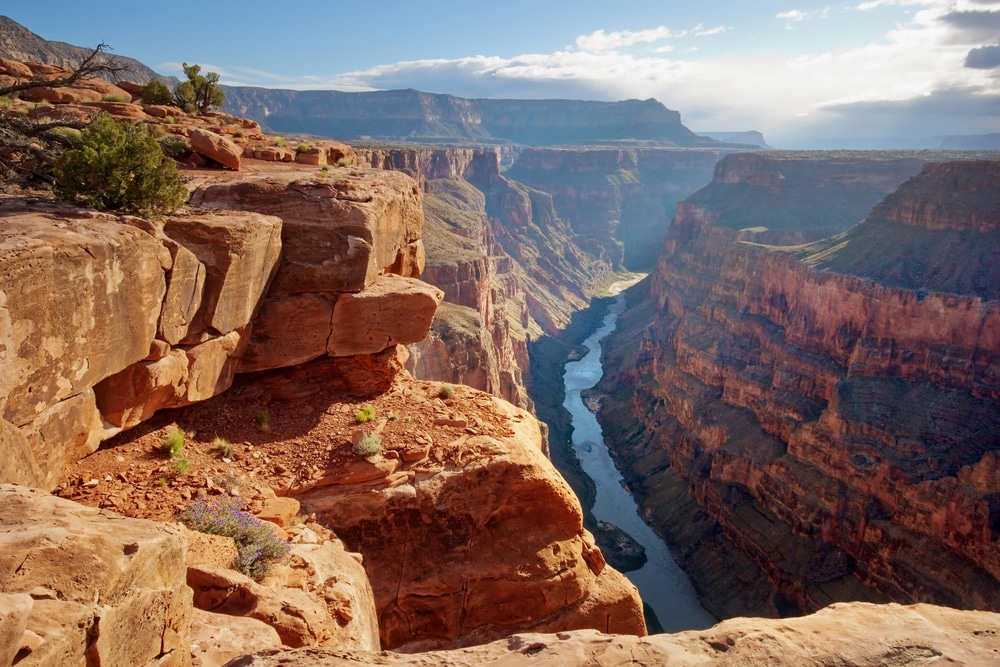 The Best Grand Canyon Tours From Sedona
The Grand Canyon is about a 2-hour drive from Sedona, so when you take Grand Canyon Tours from Sedona, you can expect to be gone the entire day. Though we're going to highlight the Grand Canyon Tours from Sedona offered by Southwest Outside Adventures, there are also helicopter tours to the Grand Canyon from Sedona, which offer a truly breathtaking and unique way to experience this incredible marvel.
If you choose to take Southwest Outside Adventure's Grand Canyon Tours from Sedona, your day will start with a scenic drive through Oak Creek Canyon until you reach your destination.  Once there, you'll hike along the rim for a classic Grand Canyon experience while enjoying a picnic lunch.  After lunch, you'll head out for some incredible canyon views from a few of the lesser-known overlooks.
Getting these views without the busy crowds typically found in Grand Canyon National Park is one of the best reasons to take Grand Canyon Tours from Sedona. The convenience of having everything planned for you, including transportation, is also an excellent reason to partner with these local tour companies.
The return trip offers you the opportunity to enjoy yet another scenic part of the state. The drive will head back to Sedona along the Little Colorado River Gorge, including a drive across the Navajo Reservation and the Painted Desert.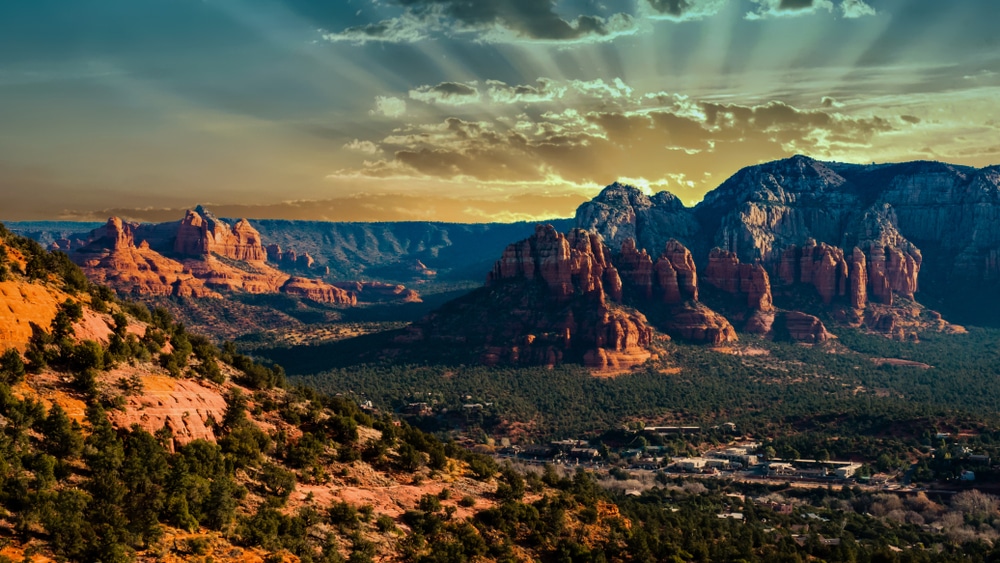 More Great Sedona Tours to Take
As amazing as Grand Canyon Tours from Sedona are, there are plenty more great Sedona tours to take with Southwest Outside Adventures. This includes half-day tours and full-day tours of the Sedona area, with a focus on taking you to areas that are considered more hidden and off the beaten path. These Sedona tours truly are a great way to experience the best of the area without busy crowds.
3-Hour and Half-Day Adventures in Sedona:
Sedona Sunset
Slickrock Scramble
Vortex Walk
Sinkholes & Spires
Full-Day Tours of Sedona:
The Sedona Grand Adventure is great if you're short on time and still want to see the best of Sedona.
The Mountain Summit Adventure is for those travelers looking for a challenging backcountry experience.
Canyon Explorer is a full-day hike in one of Sedona's beautiful canyons.
Southwest Outside Adventures isn't the only option for jeep tours in Sedona, though. There are the classic Pink Jeep Tours, which offers 16 incredible adventures, including a Hiking Tour, Scenic rim Tours, Ancient Ruins Tours, their Touch the Earth Tour, and tours of Antelope Canyon and Horseshoe Bend.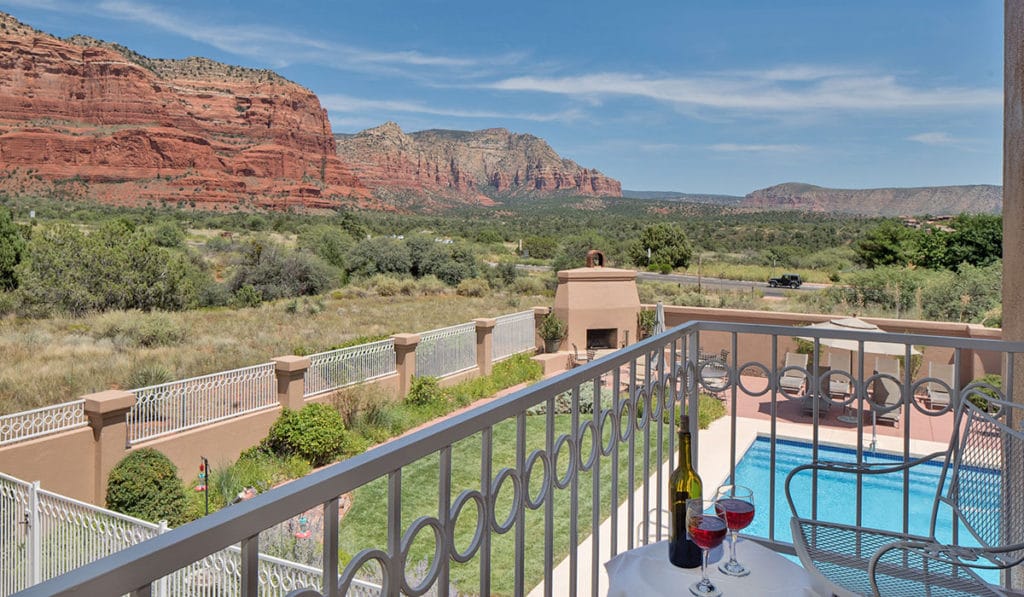 Best Place to Stay in Sedona
As beautiful as they are, Grand Canyon Tours from Sedona are a full day and can leave you exhausted.  Luckily, the restful accommodations at our Sedona Bed and Breakfast offer the perfect place to put your feet up and relax at the end of the day.
Not only do the guest rooms at our Bed and Breakfast offer the right touch of luxury, but our award-winning Bed and Breakfast showcases sensational views of Sedona's Red Rocks as well.  Lounge on your balcony with a glass of wine, or unwind poolside and take in the views from there.
Each morning of your stay, you'll enjoy a delicious gourmet breakfast, the perfect fuel for whatever adventure lies ahead. As you can see, there's no better place to stay in Sedona. Book your room today!
---