The Best Sedona Wineries for Tastings
The Verde Valley Wine Trail in Northern Arizona is a delightful collection of Sedona wineries that call this desert landscape home. Many wine enthusiasts are astounded to find this area brimming with award-winning wineries and tasting rooms. This lush river valley in Red Rock country offers the perfect combination of the dry climate and access to water that grapes need to thrive.
The result is beautiful and distinctive wines. Red varieties are full of flavor and body, and whites are crisp and refreshing on a hot summer's day. There are plenty of ways to explore the best Sedona wineries. The most leisurely is by self-guided tour, popping into the nearby tasting rooms. Or you could reserve a Verde Valley Wine Trail tour with one of our local touring groups for an immersive day tasting wine and exploring the vineyards.
As a guest at our luxurious Bed and Breakfast in Sedona, you'll have the perfect home base for heading out on the adventures that call to you in the desert. During the summer, we're always looking for the best activities to cool off, and there's no better place to relax after a day of wine tasting at the nearby Sedona wineries than in our outdoor pool area, shared spaces, and your always air-conditioned guest room. Start planning your wine-tasting experience and reserve your lodging today!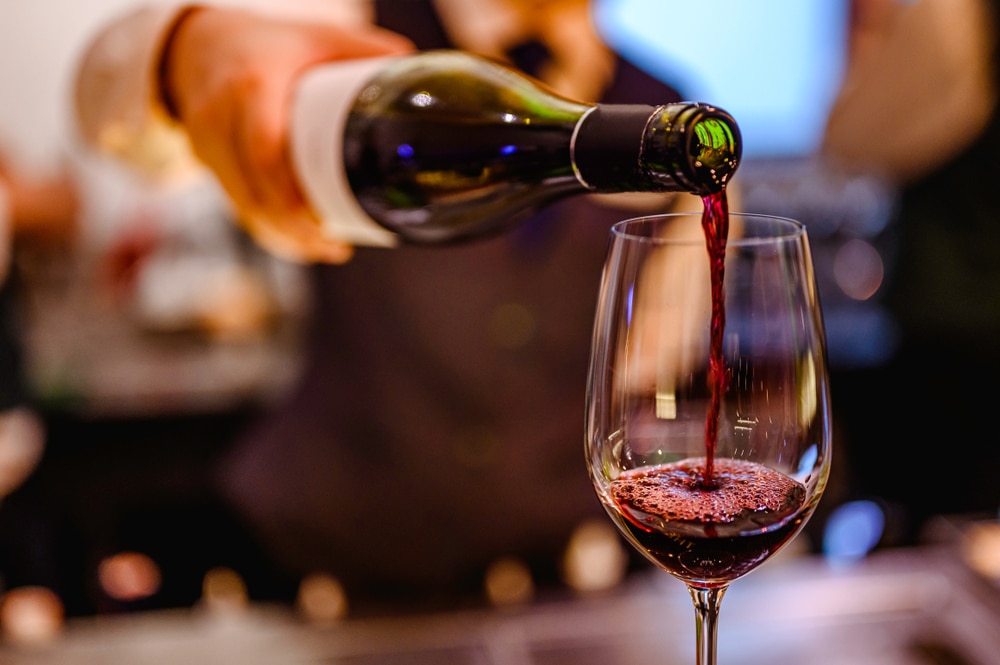 The Top Ten Sedona Wineries to Visit This Summer
While Arizona might not be the first state that comes to mind when thinking about wine county, winemakers in this area have actually been cultivating vines since the 1600s. In fact, the high desert volcanic soil and mild winters provide ideal conditions for producing Merlot, Chardonnay, and Cabernet Sauvignon. If you choose to explore these tremendous Sedona wineries on a self-guided tour, here are the top ten that are worth a stop!
Decanter Tasting Room: A few minutes from our bed and breakfast in Sedona, this is a great place to start tasting some wines from the nearby Sedona wineries.
Winery 1912: This vineyard is located in Willcox, Arizona, but you'll find a fantastic tasting room in the heart of Sedona. You'll find that they showcase Spanish and Iberian varietals.
Winery 101: Located in downtown Cottonwood, the owners and their families often greet you in this modern space. Enjoy a red, white, or sweet flight in this tasting room's fun atmosphere.
Burning Trees Cellars: This is one of the award-winning Sedona wineries in historic downtown Cottonwood. Find a cozy spot on the leather couch or the garden patio space.
Arizona Stronghold: You'll find an exclusive selection of Arizona's finest wines at this tasting room in Cottonwood. Enjoy a wine flight, tapas, and outstanding service!
Alcantara Vineyard: This stunning estate is where they grow 17 varieties with more than 20,000 vines. While you'll find traditional wine tastings here, they also offer "Water to Wine," which includes kayaking on the Verde River.
Javelina Leap Vineyard Winery and Bistro: Choose from five wines on your flight and pair those with tasty nibbles and snacks. Believe it or not, this is one of the best Sedona wineries if you're a birdwatcher; the tasting room is across the street from a bird sanctuary.
Oak Creek Vineyards: Take in the sweeping views of the grapevines at this family-friendly and award-winning winery. Try one of their cheese and chocolate pairings.
Page Spring Cellars: Enjoy the sustainably produced, small-batched wines at this high desert winery in Cornville, AZ. They often host live music in the tasting room, the perfect pairing for a flight.
Tantrum Wines: As one of the best woman-owned Sedona wineries, the tasting room has a lovely atmosphere. Live music sets the tone for a beautiful day, sipping and swirling.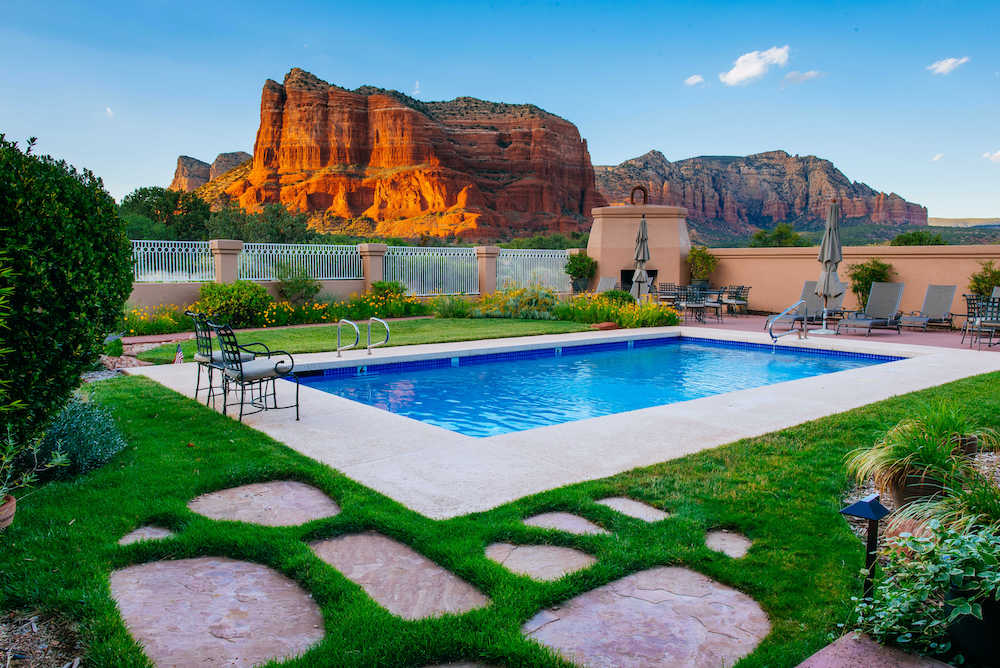 Stunning Views at our Bed and Breakfast in Sedona
After an afternoon of swirling and sipping your way through these fantastic Sedona Wineries, you'll be ready to relax and refresh. We have exactly what you need to do just that at our Bed and Breakfast in Sedona. Take a cool dip in our pool, admire the sunset over the nearby Red Rocks, and enjoy a quiet, peaceful night's sleep in our comfortably-appointed guest rooms and suites.
We'll treat you to a delicious breakfast in the morning before heading off on your next amazing adventure in Sedona. Whatever you do while here, our Bed and Breakfast in Sedona offers the perfect home base for your downtime. In the afternoons, be sure to join us for a happy hour with snacks and drinks—the ideal stop before dinner out at the best Sedona restaurants.
If you're traveling to our Bed and Breakfast in Sedona with romance in mind, we offer a lovely add-on package to up the wow factor at check-in. Roses, petals, chilled wine, and treats can be awaiting your arrival. Call ahead and let us know what we can do to make your stay extra special. Reserve your room today!
---