Take a Sedona Hot Air Balloon Ride this Winter
A Sedona hot air balloon ride is an unforgettable way to see the jaw-dropping Arizona landscape from a new perspective! Floating over the red rocks as they are illuminated by the rising sun is a memory that will forever stay with you. Out of the many ways to experience the Arizona desert, this one is perhaps the most tranquil. Because conditions are never the same, rides are all unique and special for that particular day. This is a great way to celebrate a special occasion or just because it's been on your bucket list!
At our Arizona bed and breakfast, nestled amongst the famous red rocks, you have the ultimate winter getaway waiting for you. We offer elegant and luxurious accommodations to make your time here as comfortable as possible. You'll enjoy the quiet and serenity at our desert Inn that you've been searching for. Travelers from all over the world have come to experience our award-winning bed and breakfast. You deserve to treat yourself to a trip to the warm Red Rock country this winter. If you want the perfect oasis to help you unwind, relax, and rejuvenate, book your stay today!
Sedona Hot Air Balloon Rides
There is nothing like experiencing a different way of seeing the world. By taking a Sedona hot air balloon ride you get the opportunity to rise up and away from the crowds. This is a not to be missed chance to explore the desert by air!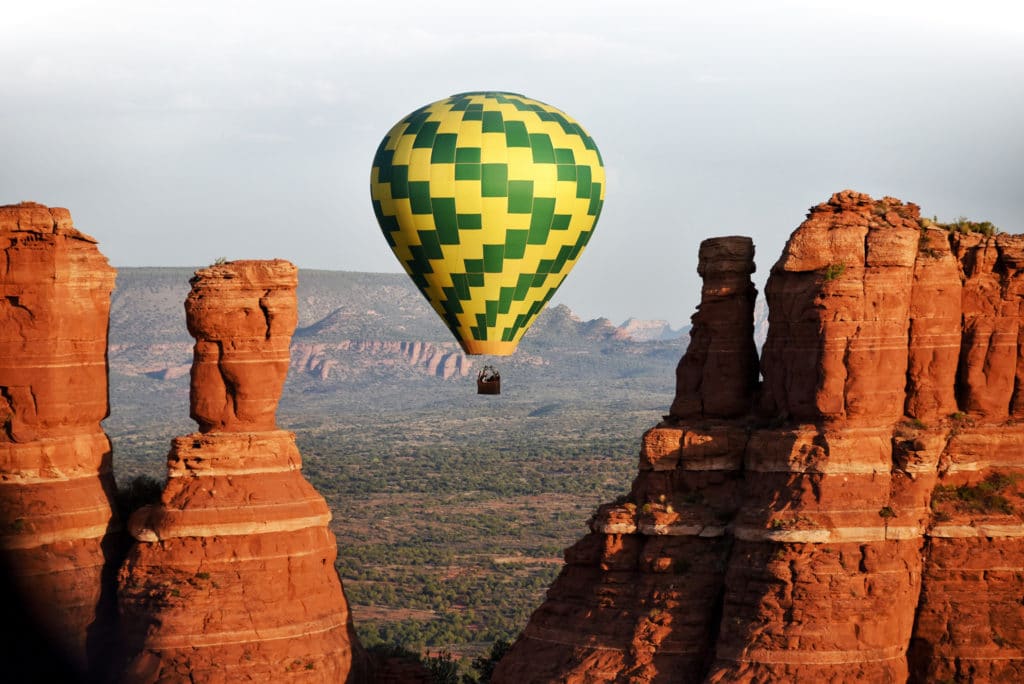 In Sedona, there are only 2 companies that have been permitted by the Sedona Ranger District of the Coconino National Forest to operate in the Sedona and red rock area. Red Rock Balloon Adventures and Northern Light Balloon Expeditions offer incredible balloon tours that will leave you breathless. Still wondering if a balloon ride over Sedona is worth it? Here are 5 incredible reasons why you should take a hot air balloon ride this winter.
The two companies, Red Rock Balloon Adventures and Northern Light Balloon Expeditions, both have an excellent record for safety and are lead by extremely professional crews that will set your mind at ease for any concerns you may have. Northern Light Balloon Expeditions is the oldest and largest company that has been taking guests on trips over Sedona since 1973. Most of their balloons are about 6 passenger capacity for a more intimate experience, but they also offer a 12-passenger balloon for families or larger groups. Red Rock Balloon Adventures boasts an "aerial nature walk" on their trip over the red rocks. As you glide over impressive rock formations you may want to spot wildlife that your pilot is happy to help you find. Other companies may advertise that they are Sedona hot air balloon trips, but these two are the only truly Sedona companies that can take off directly from red rock country in the Coconino National Forest.
Before your Sedona hot air balloon adventure even begins, the crews from both companies offer a complimentary pick-up and return to your accommodations. No need to worry about directions of how to get there! You'll arrive before sunrise to watch your vessel inflate in the pre-dawn light. As you lift off and ascend into the desert sky the sun will be coming up over the gorgeous Arizona landscape. Don't forget your cameras!
The Sedona hot air balloon ride is an exhilarating and informative, and peaceful journey. Panoramic views to behold in every direction! As you look over the majestic red rocks illuminated by the sun, you'll be overtaken with the silence of floating above the earth.
After you land you will be treated to a traditional champagne picnic to celebrate a successful Sedona hot air balloon flight. Pilots will entertain with stories of the history of ballooning as well as their own experiences.
 Taking a Sedona hot air balloon ride is often the highlight of guest's vacations here. This is an opportunity in life that should not be missed and is an activity that is well worth the time to experience. You are sure to have a captivating story to tell when you return home!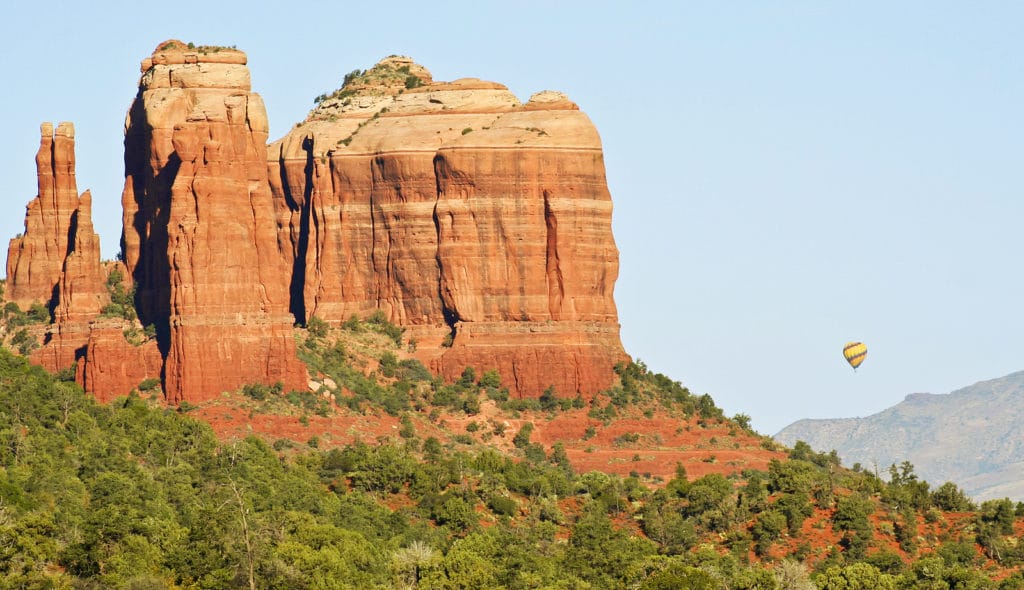 The Best Sedona Accommodations
Let our Sedona bed and breakfast be your luxurious winter getaway! After a day of exploration in the Arizona desert, our Inn will be the oasis you need! Your guest rooms are set up with your ultimate comfort in mind. Get an amazing night's sleep on your bed fitted with deluxe linens, relax in your seating area, or step just outside your room to get spectacular views of the many red rock formations this area is well known for.
Amenities like our delicious 3-course breakfast will get you fueled up for your day's adventure. Enjoy common areas like our spacious living room to unwind in at the end of the day, or curl up with a good book from our library. If you want the perfect escape, full of luxury and comfort in Sedona this winter, book your stay with us today!
---