Forget Airbnb: 5 Reasons to Stay at our Sedona Bed and Breakfast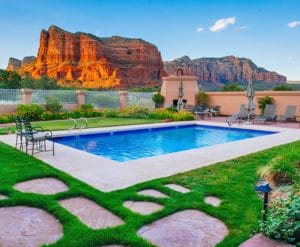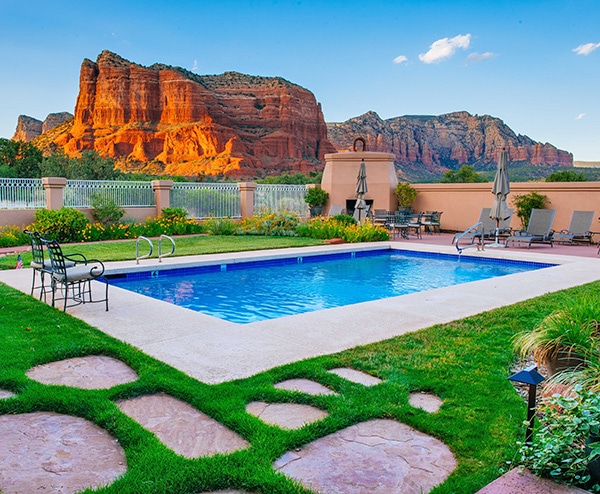 Airbnb has become an increasingly common choice for travelers all across the globe. It's no different here in Sedona, but we're here to argue that there's still plenty of value in choosing a traditional Bed and Breakfast; especially a Bed and Breakfast with a solid reputation for unbeatable hospitality and extraordinary views. That's exactly what you'll find when you stay with us at the Canyon Villa Bed and Breakfast.
Our Inn is so much more than a place to stay. Over the past 20 years, we've perfected the art of caring for our guests and the experience they have while staying with us at our Inn. That extends to the places we send them and the businesses we recommend. That individualized service and care isn't something you'll find with an Airbnb. But don't just take our word for it. Come experience the difference and book your room at our Sedona Bed and Breakfast.
Why Should You Choose our Bed and Breakfast?
At first glance, staying at an Airbnb seems like a novel experience, especially when you consider that you can often rent an entire house, as opposed to a room in a hotel or Bed and Breakfast. We acknowledge that some of the Airbnb properties seem appealing, but not when you factor in all of the things that are missing.
We've been in the hospitality industry for more than 20 years. We pride ourselves not only on offering some of the best views of Sedona's Red Rocks from the comfort of our Inn, but we also excel in hospitality, offering personalized service that simply can't be matched. Beyond simply exceptional hospitality, here are 5 reasons why you should choose our Bed and Breakfast over just another Airbnb property:
Our Innkeepers have 20 years of knowledge about Sedona. We are local experts and know not only which restaurants to send you to, but also which hikes to take that won't be as crowded but will still offer an exceptional Sedona experience. We also have curated business connections with tour companies that provide the same level of excellence that we pride ourselves on.
Canyon Villa Bed and Breakfast is a Select Registry member. Select Registry is a diverse collection of independent, boutique properties that deliver a level of personalized service unheard of at hotel chains and a quality of experience only a select few independent properties can attain. It's an honor for us to be a part of this organization, and a guarantee for you that your stay will be anything but ordinary.
Your day will always start with an impressive, and often locally-sourced and made-from-scratch breakfast, which includes our freshly baked cinnamon rolls every day of the week.
The basic and not-so-basic amenities are always included in your stay, including full concierge service, a special appetizer hour between 5-6 pm every day along with evening tea and dessert, and so much more.
Our prices are transparent and consistent, and you'll always get the best rates possible by booking directly on our website.
Safe and quality accommodations matter, but so too do the little touches that set our Bed and Breakfast apart from Airbnb properties. Next time you travel to Sedona, make it a vacation you'll never forget.  Forgo Airbnb, and choose to stay at our luxury Bed and Breakfast instead. You won't regret it.
Plan a Romantic Getaway to Sedona This Winter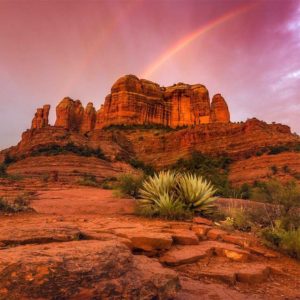 Now that we have you convinced to spend your time in Sedona at our Inn, it's time to plan your next romantic getaway. The Canyon Villa Bed and Breakfast was specifically designed to showcase the dramatic views of Courthouse Butte and Bell Rock, two of Sedona's most famous red rock formations.
Over our many years in service, Canyon Villa Bed and Breakfast has been listed multiple times in Trip Advisor's Traveler's Choice Awards for "Best B&Bs and Inns in the U.S," which includes a top 25 World Ranking in 2012. Adventurous travelers from as far away as Japan, China, South Africa, Argentina, and Australia have found Canyon Villa Bed and Breakfast to their preferred choice for lodging during the duration of their time in Sedona.
Our favorite part about each day is sharping this special place with you, and the other guests that gather here from around the world. With dramatic views, exceptional hospitality, and a sophisticated town at the heart of it all, there's truly no better place for a romantic getaway than the Canyon Villa Bed and Breakfast. Book your stay with us today!
---