Discover The Best Bed and Breakfast in Sedona
When you're looking for the best bed and breakfast in Sedona our luxurious getaway in the Arizona desert is just the place you've been dreaming of! We are located amongst the gorgeous red rock landscape of Sedona. Here you are close enough to all of the attractions and places to see but far enough away to feel like a secluded and quiet getaway. The Sedona area offers world-class adventures from hiking and biking to helicopter and hot air balloon rides. There are also unique shopping areas to explore and great restaurants to try. With all there is to experience here you'll need the best accommodations to help you unwind and relax at the end of the day.
Let our Sedona bed and breakfast be your perfect escape to the Arizona desert this summer! At our award-winning inn, we serve each guest with personal hospitality so that you will have one of the best vacations of your life. We'd love to assist you with any needs or wants you may have during your stay. Let us help suggest our favorite places to get a bite to eat or help you make advance reservations on the many tours offered in red rock country. At our bed and breakfast in Sedona, you are sure to have a memorable time. If you want the best place for your incredible Sedona getaway this summer, book your stay with us today!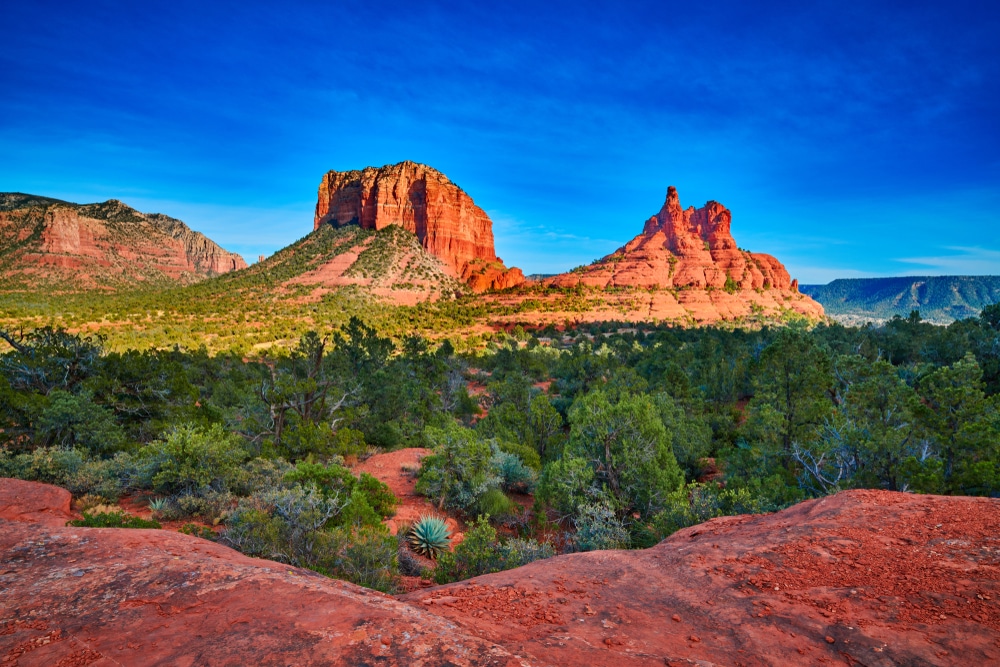 The Best Bed and Breakfast in Sedona
Sedona is a place where people from all over the world have come to experience the unique landscape and energy here in the Arizona desert. The beauty of the red rock formations has drawn visitors who have made this place a major destination. This is a place to be outside, exploring and adventuring through this breathtaking scenery. It only makes sense to offer a luxury inn where you are able to unwind and rejuvenate after a day of hiking and sightseeing.
At our bed and breakfast in Sedona, we have your ultimate comfort in mind as we offer secluded, quiet, and beautiful accommodations to help renew your body and mind. Our Arizona bed and breakfast has been listed multiple times in Trip Advisor's Traveler's Choice Awards for the "Best BnBs and Inns in the U.S." Come experience it for yourself. Here are 5 incredible reasons why we are the best bed and breakfast in Sedona!
After a day of outdoor adventures in the Sedona area, you'll need a place where you can rest and relax. You'll have peace of mind knowing that during your explorations in red rock country you will have a casual yet elegant space to unwind in. Our guest rooms are set up as a sanctuary for guests to decompress in. Each room at our bed and breakfast in Sedona features king or queen size beds to relax on, lovely classic decor, private outside seating areas, and most rooms offer breathtaking views of the red rock formations of Bell Rock and Courthouse Butte right outside your room!
The amenities we offer at our bed and breakfast in Sedona make your stay here that much more memorable. It's the little details that count and we hope these amenities are the little items that will make all the difference in your time here. You'll enjoy things like full concierge service, Deluxe linens, a plush mattress, custom toiletries, luxurious lounging robes, towels and robes for the pool, as well as afternoon appetizers, and evening tea with dessert.
We want to make sure that you get your day started out right so we offer a 3-course breakfast at our bed and breakfast in Sedona. We offer options for our guests instead of a pre-fix meal that many other bed and breakfasts in the area have. Let us know and we would love to accommodate any kind of dietary preferences or restrictions. You won't want to miss our signature cinnamon rolls made fresh every day of the week!
You will feel right at home in our common areas at our bed and breakfast in Sedona. You'll feel refreshed when you take a dip in the pool after a day of hiking and exploring. In the pool area, you'll enjoy some of the best views of the red rock formations as our inn was designed specifically to capture these views. Relax with a good bool in the courtyards or head inside to the spacious living room to relax by yourself or get to know the other guests. The library is available 24/7 and is stocked with over 1,000 books so you will have your pick.
Our bed and breakfast in Sedona happens to be close to many of the incredible places to hike and see jaw-dropping scenery. Just minutes from our accommodations are the trailheads to places like Bell Rock, Courthouse Butte, Big Park Loop Trail, and the Slim Shady Trail. No need to be in the car for long as these beautiful places are literally in our backyard!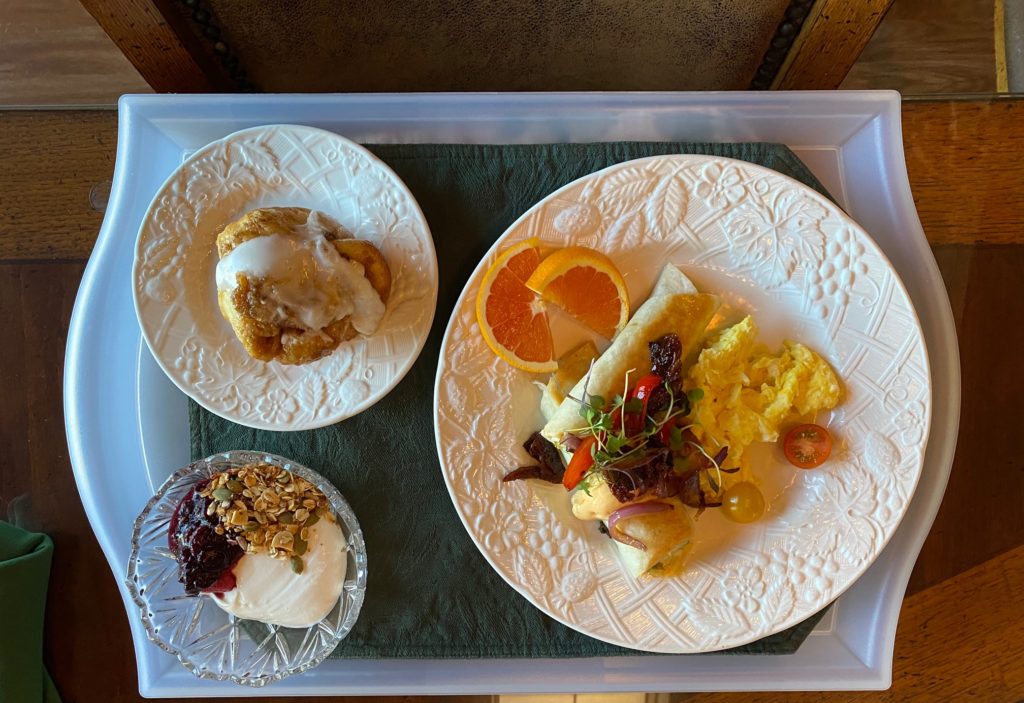 The Perfect Sedona Lodging
Going on a vacation is about making memories that you will fondly look back on. Here at our Sedona bed and breakfast, we offer a chance to make your time away an unforgettable experience! At our red rocks getaway, you will be able to adventure and enjoy outdoor pursuits then come back to luxury, surrounded by the comfort and quiet of our Sedona lodging.
You can retreat within your beautifully appointed guest room or hang out by the pool after a day of sightseeing. Our Arizona inn is a place where you can truly get away from it all and feel the stress melt away. If you want the best place to escape to this summer in Sedona, book your stay with us today!
---