The Best Place to Stay Near Red Rock State Park
Red Rock State Park is a vivacious nature preserve with stunning scenery. Flourishing meadows are surrounded by vegetation native to the State Park, with views of tumbling mountains and red rock all around. Sedona, Arizona is known for its vast red rock landscapes and numerous entertaining activities everywhere from the rush of mountain biking on the red rock trails to taking peaceful, healing meditation retreats.
Do you want to visit this dream spot? Then our luxury Bed and Breakfast is the best option for you! Every guest room in our 5-star Bed and Breakfast has expansive views of Bell Rock and Courthouse Butte. Just 15 miles from Arizona's most visited State Park, our quaint Bed and Breakfast is the perfect place to visit the beautiful Red Rock State Park and the town of Sedona. Book your room today!
Top 5 Things to do at Red Rock State Park
There are various activities to partake in at the bewildering Red Rock State Park in Arizona. Just an 18-minute drive from the town of Sedona, you can go to explore and feel one with nature and the gorgeous landscapes that this park provides. Visit the State Park at dawn or dusk to view the sun rising or setting behind the vivid burnt sienna tint of the colossal Red Rocks.

Our 5 favorite things to do at Red Rock State Park:
5 More Great Things to do in Sedona, Arizona
Sedona is a town packed with tantalizing natural beauty and unequivocally mind-blowing destinations. Whether you're looking for a peaceful, or an action-packed vacation, Sedona is the place with it all.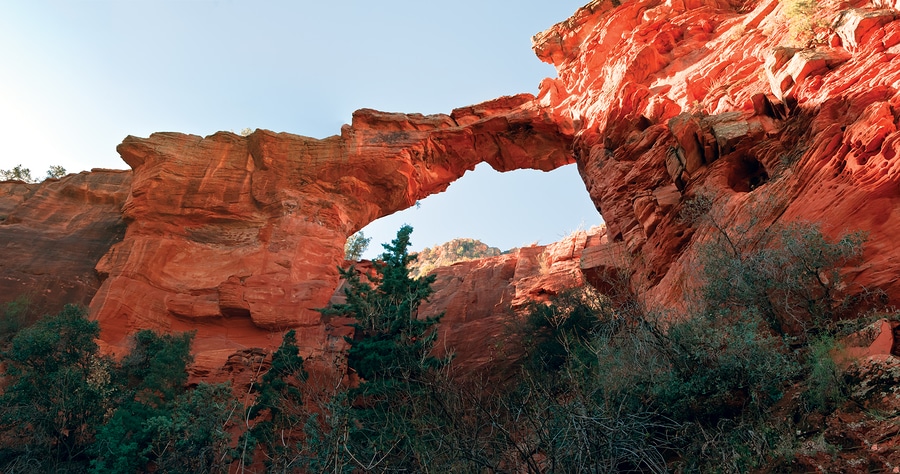 Here are 5 more great things to do in Sedona this Spring:

Stay at the Best Lodging in Sedona
After exploring the mountainous red rocks, beautiful nature trails, and more, you're going to need a comfortable, luxurious place to stay. Canyon Villa is comfortably nestled in luscious greenery located near Bell Rock and Courthouse Butte.
Our Bed and Breakfast includes comfortable rooms with views of the red rocks, complimentary and delicious breakfasts every morning of your stay, and a pool and patio with absolutely stunning views of Courthouse Butte and Bell Rock. Our Bed and Breakfast has the perfect mix of relaxation and gorgeous scenery surrounding our property. What are you waiting for? Join us here at Courtyard Villa in Sedona, Arizona. Book your getaway to Sedona this Spring!
---