Where to Find The Best Sedona Sunset Views
Seeing a Sedona sunset is an unforgettable experience and is one of the best reasons to come to this part of Arizona! The red rock faces, steep canyons, and impressive rock formations that make up the Sedona desert landscape create the perfect backdrop to reflect the beauty of the setting sun. Warm light bathes the scenic landscape and there are many opportunities to get out and find your favorite Sedona sunset spot. Any location in Sedona and the surrounding area is great to see the setting sun, but there are some locations that showcase certain red rock formations and capture the picturesque landscape better. Seeing a Sedona sunset is the perfect way to end a day in the desert.
Our Sedona bed and breakfast is the best place for luxury accommodations during your Arizona vacation! Our inn is situated amongst the gorgeous red rock landscape with Bell Rock and Courthouse Butte in full view. You can relax and rejuvenate after a day of hiking and exploration in your casual yet elegant guest room, set up with your ultimate comfort in mind.
At our quiet and peaceful bed and breakfast, you can unwind in our pool and courtyard or hang out in our large common areas. Here you can choose to be social, conversing with guests from all over the country, or you may want to retreat to your own tranquil space. The choice is yours at Canyon Villa. If you want the best place to stay for a memorable Sedona vacation, book your room today!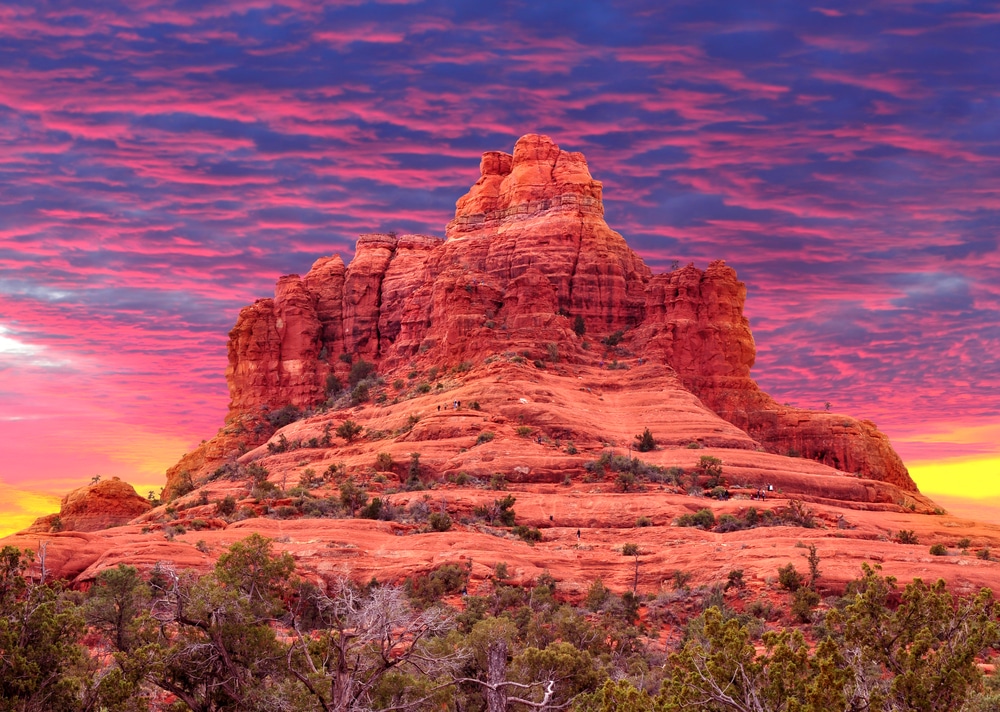 Find The Best Sedona Sunset Views
Sunset in the Sedona desert is a magical time when the beautiful red rock formations and surrounding landscape become even more colorful. The skyline becomes a rainbow of red, orange, and purple hues. Seeing a Sedona sunset is a must-do when visiting and luckily there are many spots in the area that will give you incredible sunsets with jaw-dropping backdrops.
Here you will find lookouts and trails where you can hike to a sunset location, or simply drive to a spot and hang out in the comfort of your vehicle. Some people even choose to make an evening out of it and bring along a picnic dinner. Can't beat this dinner and a show! Here are our favorite places to catch the best Sedona sunset views.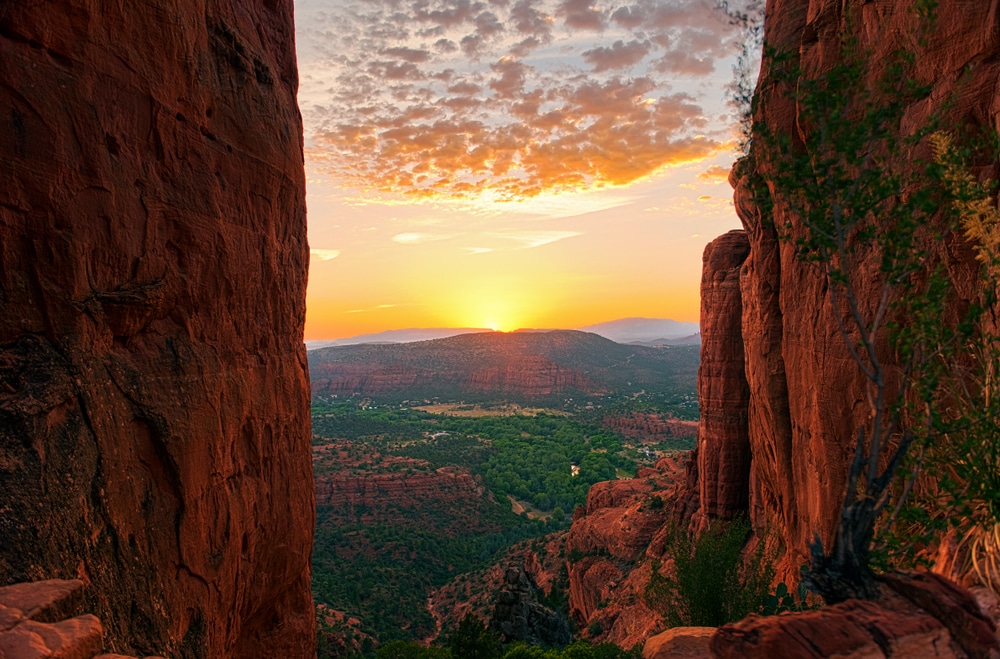 The Perfect Sedona Lodging
Let our Sedona lodging be your perfect escape into the desert this season! After a day of exploration and adventure, you'll have peace of mind knowing that you are returning to your casual yet elegant accommodations. In your private guest room, you can relax in ultimate comfort. You'll get a great night's sleep in your bed fitted with deluxe linens and a plush mattress. Slip into your lounging robe and unwind.  Just outside are incredible views of the famous red rock formations this area is known for.
We offer guests a 3-course breakfast to get your day started out right, as well as afternoon appetizers and evening tea and desserts. During your stay at our luxurious Sedona bed and breakfast, you may want to take advantage of our incredible outdoor pool and courtyards surrounded by the stunning red rock landscape of the area. Our Arizona inn is truly an oasis where you will be able to slow down and de-stress. If you want the best place for the ideal Sedona getaway,  book your stay with us today!
---