Beat The Heat at Our Sedona Bed and Breakfast
At our Sedona bed and breakfast, you'll find lots of ways to escape the heat of an Arizona summer day. Our refreshing oasis includes luxuries that will help you stay cool and have the best time on your Sedona vacation!  The elevation of Sedona, at 4,500 feet, helps keep this desert town cool with the average lows in the 60s and the average highs in the 80s. In these temperatures, you can still comfortably explore the natural beauty of the area. During the heat of the day, stay back at our Sedona bed and breakfast for some relaxation. Here you can slow down and unwind at our desert retreat.
Let our Sedona bed and breakfast be your ultimate getaway this summer! Our inn, located near the quiet village of Oak Creek, is where you can breathe in deep and feel the stress melt away. You don't have to travel anywhere to see breathtaking scenery as our accommodations were uniquely designed to showcase the iconic red rock formations of Bell Rock and Courthouse Butte.
Many of our guest rooms have a front-row seat to this incredible landscape. Described as casual yet elegant, our Sedona lodging reflects the area's beauty and is a comfortable setting for total relaxation. If you want the best place for an escape to the Sedona desert this summer, book your stay with us today!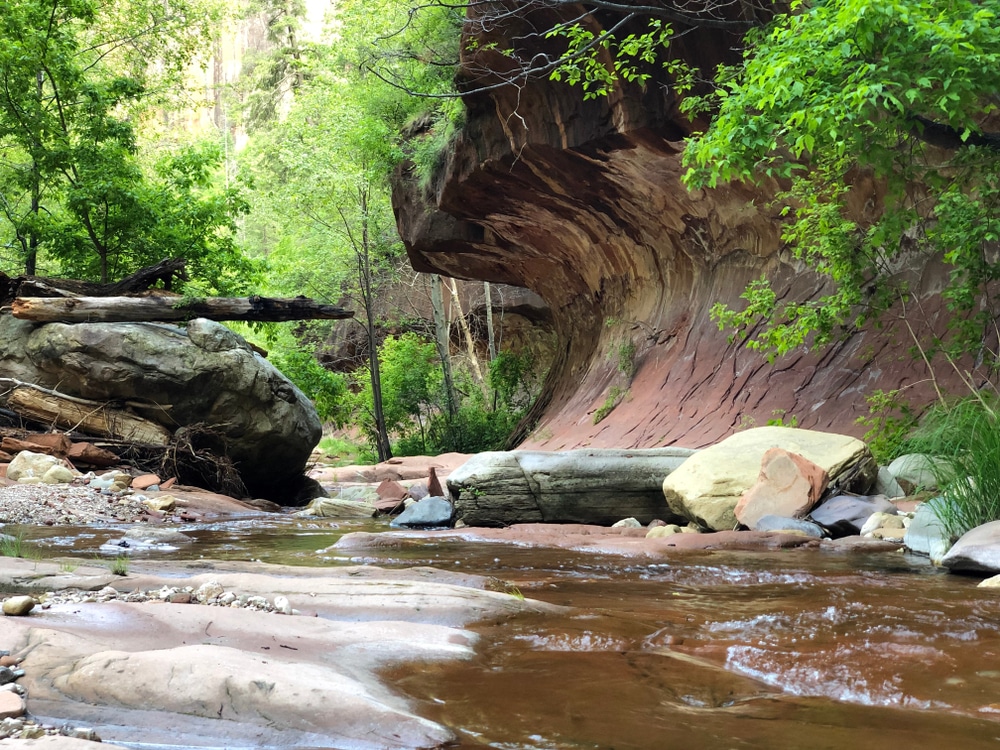 Cool Off At Our Sedona Bed and Breakfast
With summer comes rising temps in the Sedona Area. It also means learning how to explore and navigate the jaw-dropping sites while also taking breaks to cool off. While Sedona is located at a higher elevation, with temperatures generally on the cool side, the heat of the day here can still make it challenging to get out for a red rock adventure.
Luckily, our Sedona bed and breakfast is not only set up to help cool you off during this time of year but is also located near many shaded hikes as well as a downtown filled with air-conditioned shops and galleries to explore in the middle of the day.  Here are 5 ways to beat the heat and cool off at our Sedona bed and breakfast!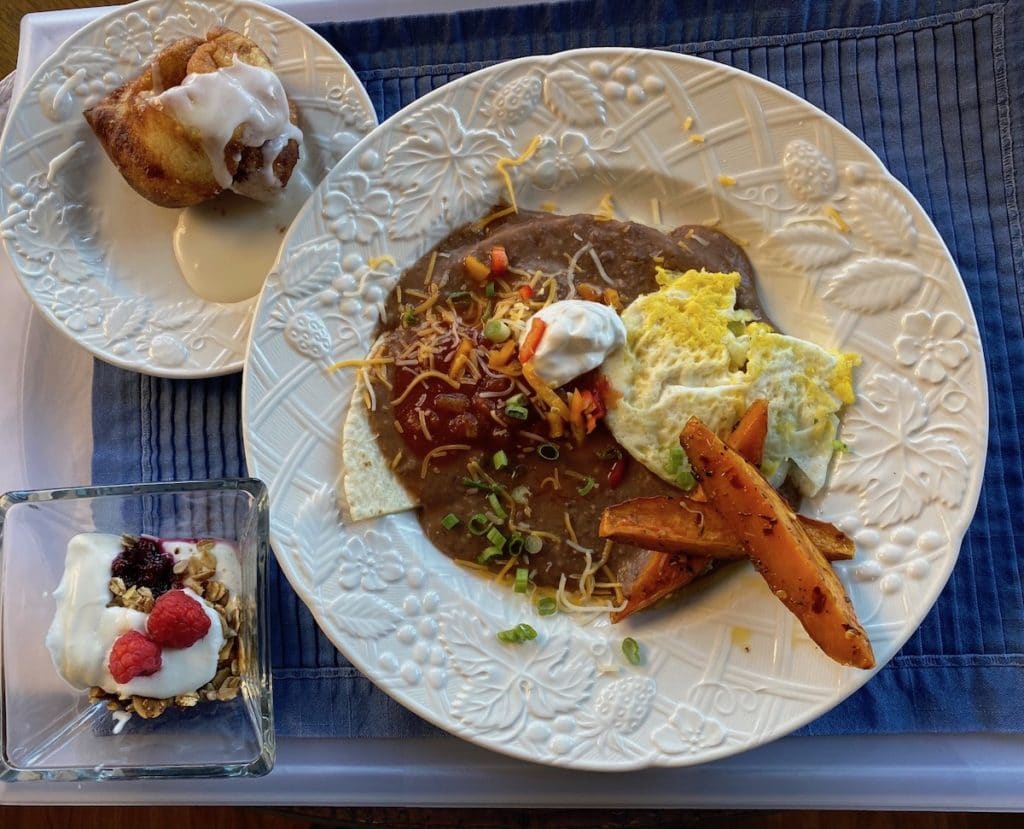 The Perfect Sedona Lodging
Come on out to our Sedona bed and breakfast to stay cool and beat the heat this summer! From the amenities we offer to nearby hikes and other attractions close to our Sedona bed and breakfast, we are the perfect option for staying cool while on an unforgettable vacation.  You'll unwind in your luxurious private guest room set up with your ultimate comfort in mind. Start each day out right with a gourmet breakfast served in our spacious dining area with room enough for everyone.
You'll enjoy a hot entree, as well as coffee or tea, a fruit dish, and you won't want to miss out on our signature Cinnamon Rolls!  We accommodate all kinds of dietary preferences, so there is always something to choose from for everyone. Book your room today if you are looking for the best place to stay in Sedona this summer!
---