We Love These 10 Restaurants in Sedona
Restaurants in Sedona are as colorful and adventurous as the surrounding landscape of the red sandstone rock formations that the area is known for. This scenic Arizona desert destination offers visitors and locals plenty of ways to get out into the surroundings and explore. From world-class hiking to guided tours in jeeps and hot air balloon rides, there are many ways to immerse yourself in this one-of-a-kind place. Checking out the many restaurants in Sedona is another fantastic way to get a feel for this incredible location. The variety of flavors at many restaurants and eateries here reflect this eclectic and vibrant community and are not to be missed on your next visit!
Let our Sedona bed and breakfast be your luxurious escape to the desert this season! Our casual yet elegant inn is just the place for a romantic getaway. We offer large guest common areas, outdoor courtyards, and a pool. Spectacular views of the iconic Bell Rock and Courthouse Butte formations are the backdrop to our incredible accommodations. We are here to make your stay the most comfortable and relaxing as possible. Indulge yourself with a stay at our oasis in the desert. If you want the perfect place to unwind in the heart of Red Rock Country, book your room today!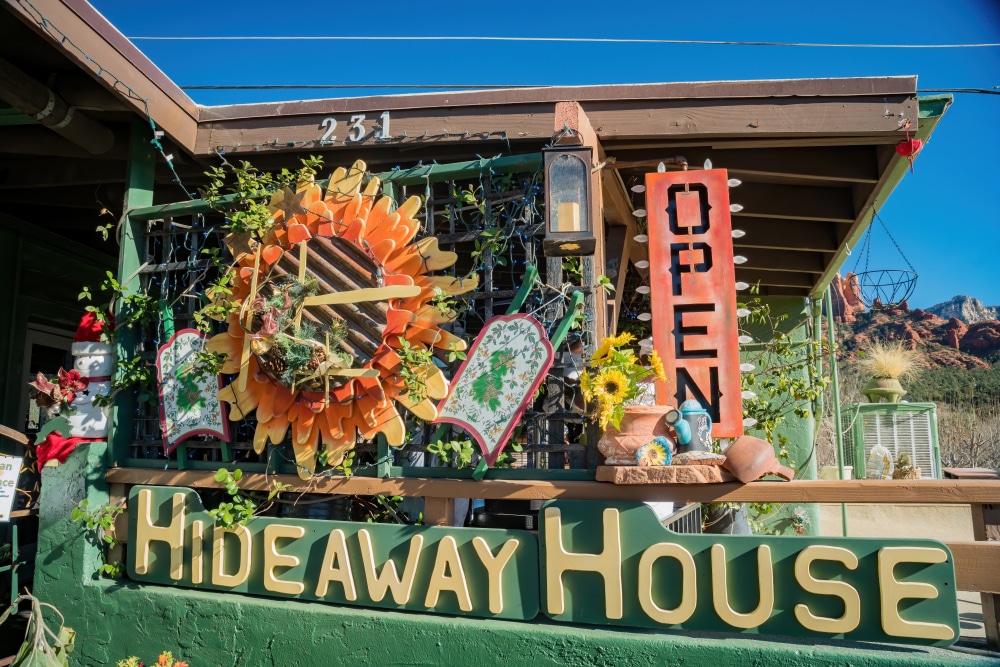 The Best Restaurants in Sedona
Sedona is a hiker and outdoor enthusiast's mecca and it's no wonder that this town has a plethora of great restaurants to choose from! Visitors want a great place to get a meal after a long day out on the trails exploring, and this Arizona city does not disappoint. The delectable cuisine here ranges from French, Italian, Latin inspired, Mexican, and much more! Eateries here are sure to be a highlight after working up an appetite. Here are the 10 restaurants in Sedona that we love.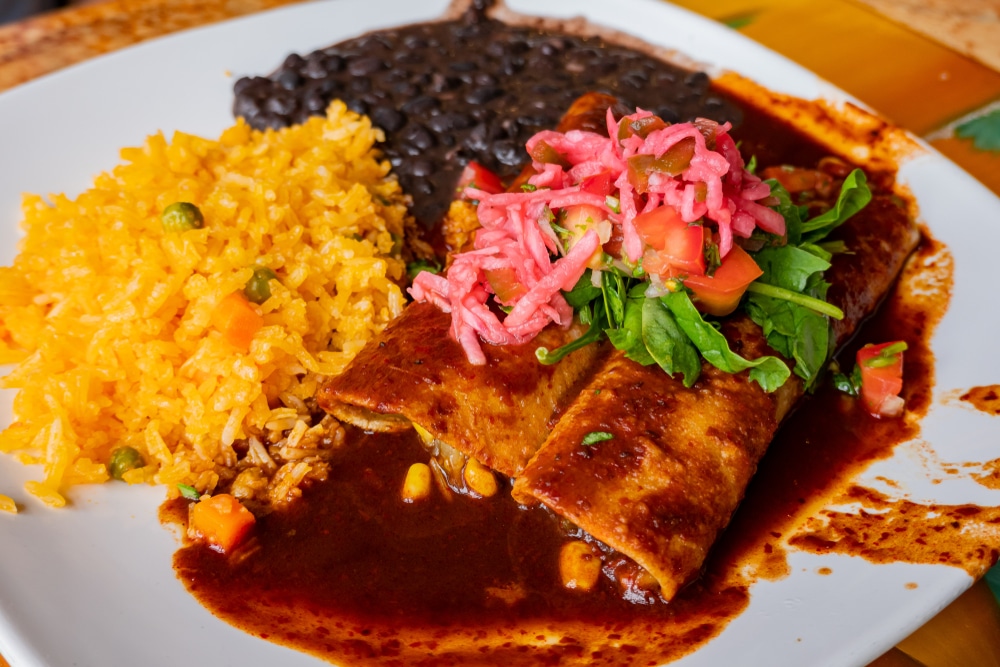 The Best Sedona Lodging
At our Sedona bed and breakfast, we have your ultimate comfort in mind! At our Arizona lodging, you'll enjoy luxury accommodations with unbeatable views of red rock formations right outside your door. You'll have peace of mind knowing that after a long day of adventures in the desert you can come back to a casual and elegant place to unwind.
Retreat to your unique guest room where you'll get a great night's sleep on your bed fitted with Deluxe linens, curl up with a good book in your seating areas, and feel refreshed by lounging in luxurious robes provided. Every day you can fuel up for your exploration with a 3-course breakfast as a part of your stay with us. If you war looking for the perfect place for your Sedona vacation that has a resort-like feel, book your room today!
---