Plan a Romantic Sedona Getaway
Planning a romantic Sedona getaway should be top of the list for any couple this February. The weather this time of year is perfectly mild and the crowds are kept to a minimum, ideal for any couple who wants to keep to themselves. A Sedona getaway can bring the best out of those adventurous couples who love to explore the outdoors. There are plenty of activities to satisfy all nature-loving couples. Not only are the adventurous pleased when they visit Sedona but couples who enjoy a quiet night in can enjoy our beautiful Canyon Villa.
With so much to see and do in Sedona this February, you will need a special retreat to cater to your needs. At Canyon Villa, we have all of the luxurious accommodations to make your stay with us the utmost relaxing escape. Let us help you to plan your next romantic Sedona getaway. Book your stay with us today!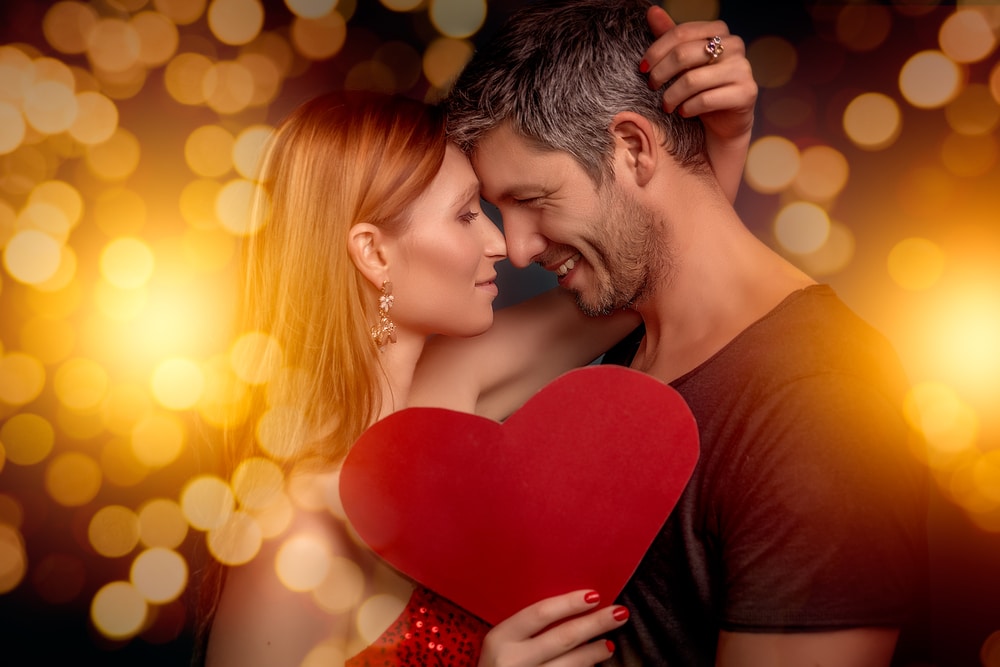 Top 5 Things to Do On Your Romantic Sedona Getaway
February is the month when thoughts turn to celebrating love. What an excellent time to escape the daily stressors and find a retreat for you and your valentine. Perhaps you and your special someone want to sip wine at a romantic restaurant or spend the day exploring hiking trails. The choice is yours, and we can offer some of our favorite recommendations.
Enjoy a romantic dinner out at one of our favorite restaurants: Mariposa has delicious Latin-inspired food or try the award-winning rustic Tuscan cuisine of Cucina Rustica. You cannot go wrong with either of these options. They are the perfect settings to create the most romantic Sedona getaway.
Take a hike to some of our favorite local spots: The breathtaking Courthouse Butte Loop Trail is truly a favorite. This trail is so convenient with close proximity to our Bed and Breakfast. Be prepared for a moderate level of difficulty on this nearly 4-mile loop. You will also see all the best rock formations on this hike.
A perfect activity on your Sedona getaway is to sip delicious wine along the Verde Valley Wine Trail. This is a unique opportunity to sample skillfully crafted Arizona wines.
Watch a sunrise or sunset with your loved one. Be prepared to bundle up for your viewing during these winter months, but rest assured, the chill in the air is worth it when you witness some of the most breathtaking views. Airport Mesa Road has one of the most popular hiking trails in Sedona with exceptional views and beholds Sedona's vortexes. Cathedral Rock is another favorite spot to watch a sunset or sunrise. Up top of Cathedral Rock has stunning views.
Treat yourself and your companion to a day at the spa. There is no better way to relax than by having a massage or facial. At Sedona's New Day Spa not only can you have a massage, but you can explore some of the native spa rituals. You can experience gemstone readings or their "sweat lodge" steamy spa services. You cannot beat a spa day for the perfect Sedona getaway.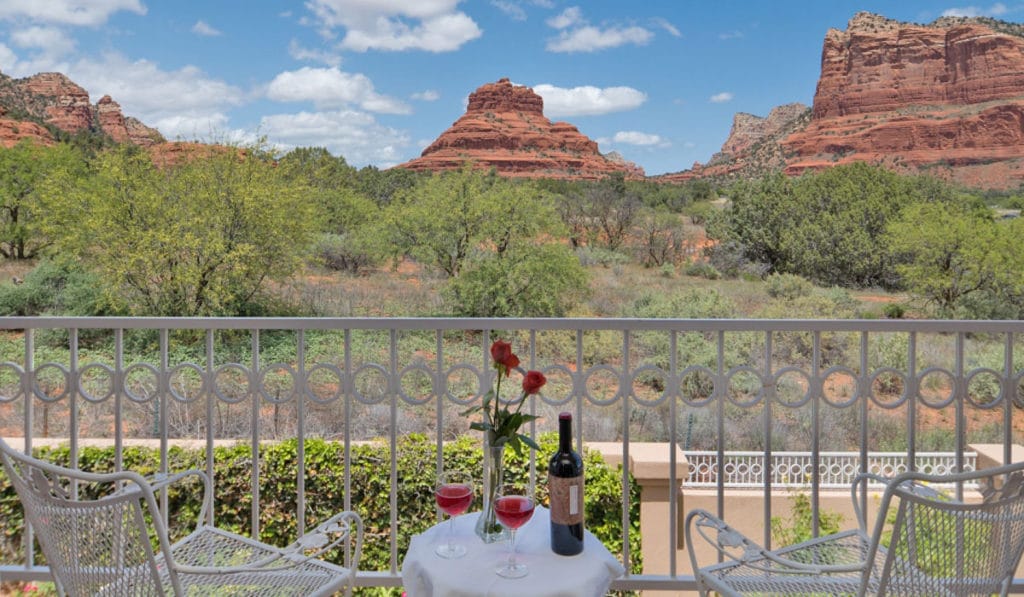 The Best Lodging for Your Romantic Sedona Getaway
Exploring Sedona as a couple is truly a pleasurable experience. It does not matter if you are a couple that loves the outdoors or a couple who would prefer a quiet space to cuddle up next to a fire sipping wine. At Canyon Villa, we will strive to provide a unique experience for you both.
We have eleven well-appointed guest rooms to choose from. We have spaces that have gorgeous views from our balconies and some rooms with cozy fireplaces. You won't be disappointed in our options. Our rooms are fitted with luxury linens and warm, plush robes.
In the morning enjoy a delightful breakfast served with our specialty…fresh cinnamon rolls! Our breakfast is the perfect way to stay your day exploring with your loved one. In the evenings, we offer a complimentary appetizer hour at 5pm and at night we offer our guests coffee, tea, and delicious cookies for the perfect evening snack.
As you can see, there is much to do to make the perfect romantic Sedona getaway a reality. Come stay at our lovely Bed and Breakfast for an out-of-this-world holiday. Book your stay with us today!
---