10 Best Hikes in Sedona to take this Fall
The best hikes in Sedona during the fall are full of jaw-dropping sights, surprising changing colors, and cooler temperatures. In autumn Sedona awakens from a warm summer slumber to a city once again alive with the vibrancy of visitors coming out to enjoy a show of color and light in the surrounding landscape. By going on a hike in the Sedona area this time of year you'll be able to walk longer distances, therefore seeing more of the breathtaking Red Rocks and canyons.
After going on some of the best hikes in Sedona you'll need a place to rest up in luxury for your next day's adventure. Our Arizona Inn is the ultimate place for an autumn getaway. You'll feel as if you have your own private desert oasis with world-class views right out your window. In our resort-like atmosphere, you can relax in your private courtyard or take a dip in our quiet pool.  Sedona in the fall is a must-see and our award-winning Bed and Breakfast offers the best in lodging. If you are ready for a relaxing escape from the world this fall, book your stay today!   
The Best Hikes in Sedona this Fall
Hiking in Sedona in the fall opens up lots of opportunities for places to see due to cooler temperatures and a surprising display of fall colors. The changing leaves highlight the red rock landscape and provide ample photo ops in this stunning location.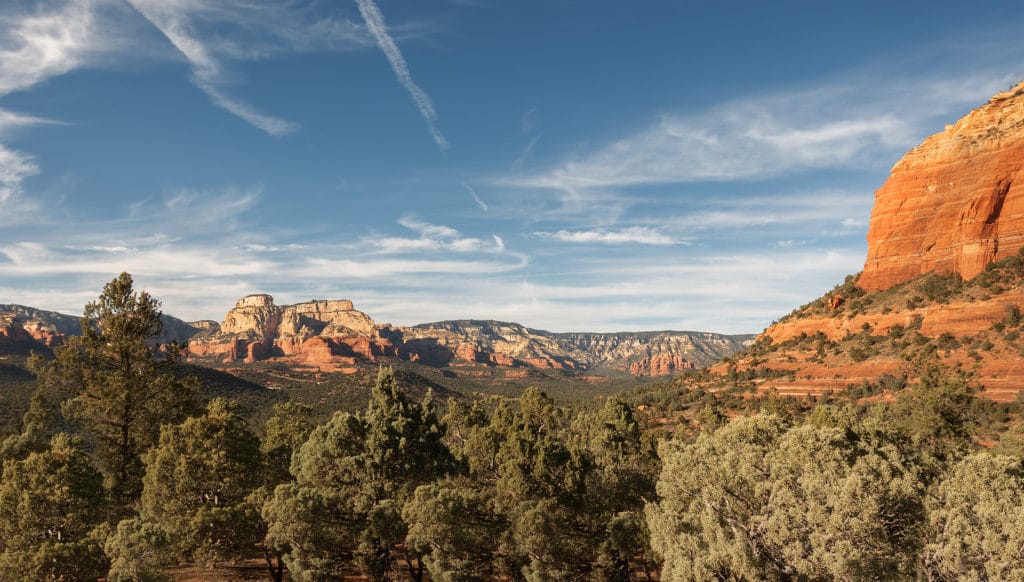 Because of these amazing reasons, more people tend to flood into the Sedona area this time of year. But as long as you can start your hikes early in the morning, on a weekday, or into the evening you are sure to find a place all to your own. Here are our picks for the 10 best hikes in Sedona to take this fall!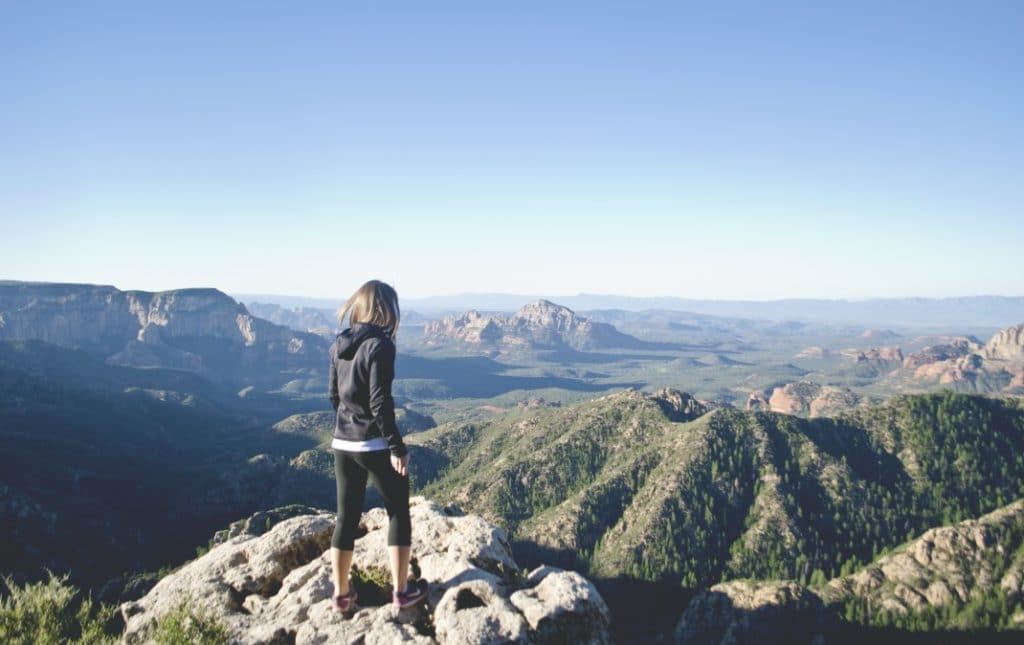 Luxurious Sedona Lodging
After a day spent seeing breathtaking vistas, red rocks, and fall desert colors come back to your elegant getaway. Our Arizona Inn will be your place to refresh and renew before exploring more of this incredible area. Guest rooms are set up for your ultimate comfort in mind.
Rest upon your king or queen size bed, enjoy time on your private patio or balcony, and just let the world melt away. Other guest amenities include a 3-course breakfast to help fuel you up for your day, as well as afternoon appetizers and evening tea and dessert. If you are ready for an amazing desert vacation this fall, book your stay today!
---