Great Sedona Golf Courses for 2023
There are several fantastic and challenging Sedona golf courses for a thrilling round on your next trip to the area. Many of these courses have the striking backdrop of the iconic Red Rocks—creating a magical setting! You'll find a mix of more intimate courses and championship golf courses, as well. And due to our spectacular year-round weather, it's a sport that can be enjoyed 365 days a year.
The nearby Sedona golf courses offer a range of layouts and challenges, from nine-hole par three courses to 18-hole championship courses. Each of these Sedona golf courses has a unique design, so if a golf getaway is what you're looking for, you could easily book a tee time at a different course every day of your trip. And if you make our Sedona Bed and Breakfast your home base, you'll be within five minutes of three great Sedona golf courses and under a half hour from two others.
After hitting the links in the warm sunshine, you'll need a place to relax and unwind, and there's no better locale than our Sedona Bed and Breakfast. Our location is ideal, in the shadow of the Bell Rock and Court House Butte. And we're known for offering exceptional hospitality and comfortable accommodations. We'll treat you to a home-cooked and delicious breakfast each morning of your stay and even book your tee times for you if you'd prefer! Reserve your lodging today.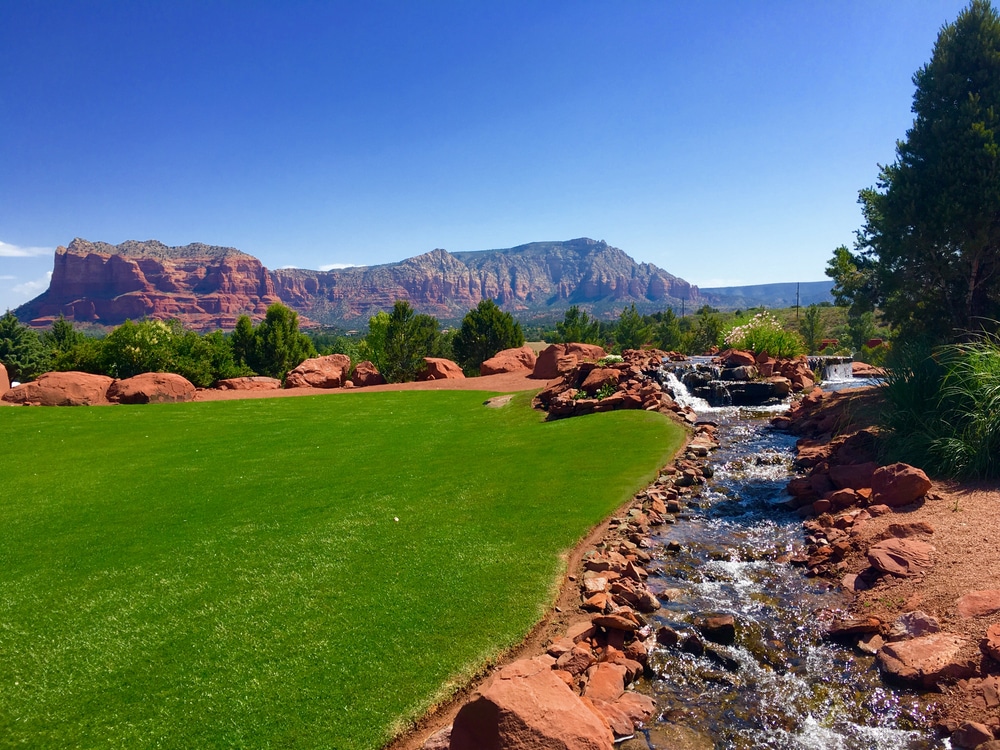 The Best Sedona Golf Courses near our Bed and Breakfast
For those who find peace on the green, heading to Sedona for a golf getaway will not disappoint. The annual average temperature in Sedona is 80 degrees; you'll rarely have to worry about weather hindering your game. As a guest at our Sedona Bed and Breakfast, be sure to join us for your morning meal and head out to your tee time refreshed and ready to tee off.
Here are five Sedona golf courses to check out near our B&B: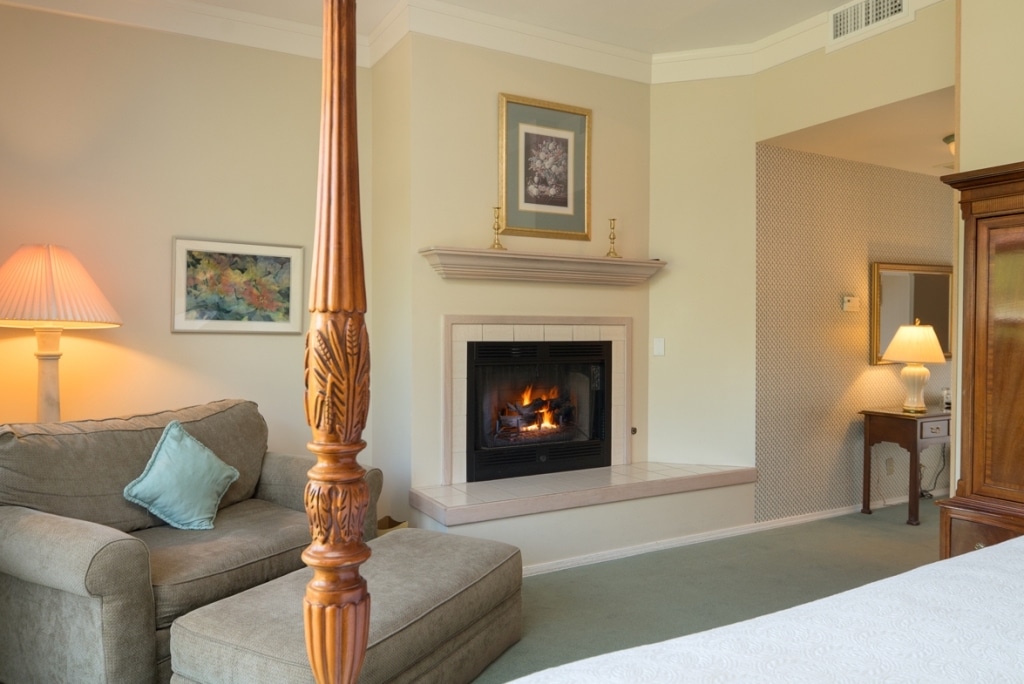 The Best Sedona Bed and Breakfast for a Golf Getaway
After exploring our nearby Sedona golf courses, it will be time to relax! Vacation is about resetting and refreshing your mind and body, and there's no better place to do that than at our Sedona Bed and Breakfast. We're rated as one of the best places to stay in Sedona. With nearly 2,500 five-star reviews on TripAdvisor, you don't have to take our word for it. Here's a recent glowing review from one of our past guests:
"We had an exceptional stay at this B&B. The views were beautiful, and we could walk to a couple of trails. The best parts of the experience were the food and the people. Every morning we got a bowl of fruit, yogurt, and granola, a menu with special dishes, and a fresh baked good. The people working the B&B were friendly and helpful without being over-intrusive. The pool was also nice on a hot day. Overall, a wonderful experience. We would definitely go back to this place!"
As you can see, our Sedona Bed and Breakfast is the best of the best. With only eleven impeccable guest rooms in our spacious mansion, you'll often feel as if you have the space all to yourself. Each room is uniquely decorated to reflect the natural beauty of Sedona and outfitted with a broad range of modern amenities. We can't wait to host you; reserve your lodging today!
---