When is the Best Time to Visit Sedona?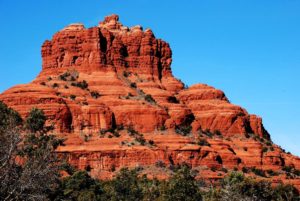 We often get asked when the best time to visit Sedona is. Without a doubt, one of the best times to visit these beautiful Red Rocks is during October and November. During the fall, the weather in Sedona is mild and enjoyable, and there are considerably fewer people out on the trails. Another great time to visit Sedona is between March and May when the weather is starting to heat back up but before it becomes too hot for hiking in the hills.
Moreover, Sedona is absolutely stunning during the fall season. As the fall colors change against the dramatic background of the red rocks, you'll find yourself mesmerized.  Take advantage of this special time in Sedona, and spend a few days with us at our luxury Sedona Bed and Breakfast.
The Best Time to Visit Sedona is Fall
While the spring season between March and May is 2nd on our list as to the best time to visit Sedona, there is just something special about fall. This year we'd love to share it with you.  The weather is perfect for hiking, biking, hot air ballooning, golfing, and just generally exploring and relaxing.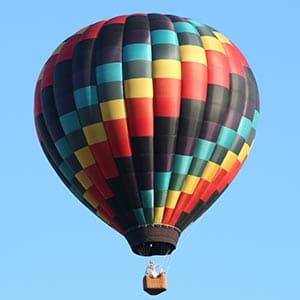 We're still enjoying the changing colors of fall in the canyons around Sedona.For more information on where to find the best views this fall, read our blog all about leaf-peeping in Sedona.  Otherwise, here are 10 things to look forward to this fall in Sedona:
These are just a few small suggestions. With so much to do this fall, it's no wonder that it's the best time to visit Sedona. The world really is your oyster when you visit us in Sedona, a place of endless opportunity and adventure!  Where will your travels take you next?
The Finest Sedona Bed and Breakfast
If you plan to make the trip to Sedona this fall, you won't be disappointed.  It really is the best time to visit Sedona! Take some time to choose the best lodging for the duration of your stay, too, so you can ensure you're not only comfortable but well take care of. Look long enough, and you'll soon find that the Canyon Villa Bed and Breakfast is one of the few choices for lodging in Sedona that offers you exceptional hospitality, service, and value.  Owner's Les and Peg want nothing but the best for you, and that's why they've prided themselves on exactly these things. You won't find anything else like the Canyon Villa Bed and Breakfast in Sedona!
Our award-winning Bed and Breakfast is designed to showcase these incredible views, of course, but staying here is about more than what's out your window. Each morning begins with a freshly-made gourmet breakfast, and exceptional hospitality will follow for the rest of your stay. Let our Innkeepers take care of every detail of your travel arrangements as needed, so your stay is nothing but memorable and relaxing. Whether you spend your days relaxing in our common areas our out adventuring, you'll enjoy your time spent here. Book your getaway to the charming town of Sedona today!
---