The Best Sedona Golf Courses Near our Bed and Breakfast
Though not as warm as our neighbors to the south, Sedona is still a wonderful place to visit in the winter.  The weather is mild and the crowds are fewer, which means you can still get out and enjoy things like the best Sedona golf courses.  There's certainly plenty of them to experience, too!  Not only are there plenty of Sedona golf courses to tee off on, but some of them also offer truly unforgettable golfing experiences, with some of the most breathtaking scenery in the country.
While playing a few rounds at the best Sedona golf courses, you'll need a place to relax and unwind at the end of the day.  There's nowhere better than our Sedona Bed and Breakfast, famous for its exceptional hospitality and million-dollar views of Sedona's stunning red rocks.  If you're looking for a beautiful and relaxing place to escape this winter, don't miss your chance to stay at our Sedona Bed and Breakfast.  Book your room today!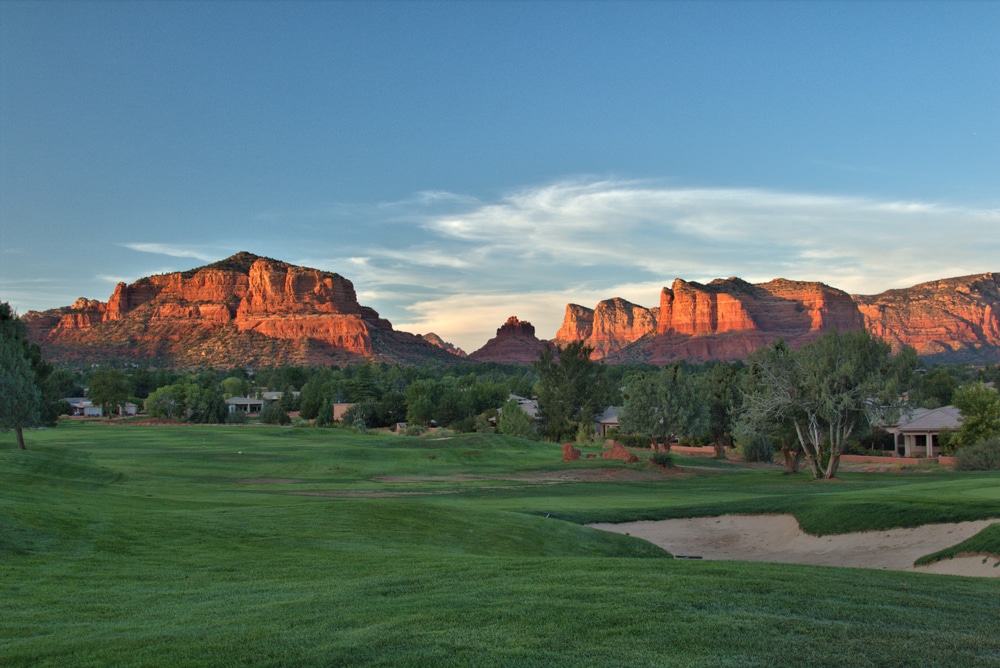 4 of the Best Sedona Golf Courses
There are a number of wonderful Sedona golf courses to visit, many of which include breathtaking views of the red rocks.  Sedona is also home to some championship golf courses, and it's a sport that can be enjoyed year-round. Average temperatures here range from 93 degrees in the summer, to 58 degrees in the winter.
Sedona golf courses have something for everyone, from 9 hole par 3 courses to 18 hole Championship courses. There's also quite a bit of diversity in the style of play on Sedona golf courses, lending themselves perfectly to a well-rounded golfing vacation.  Here are four of our favorite Sedona golf courses.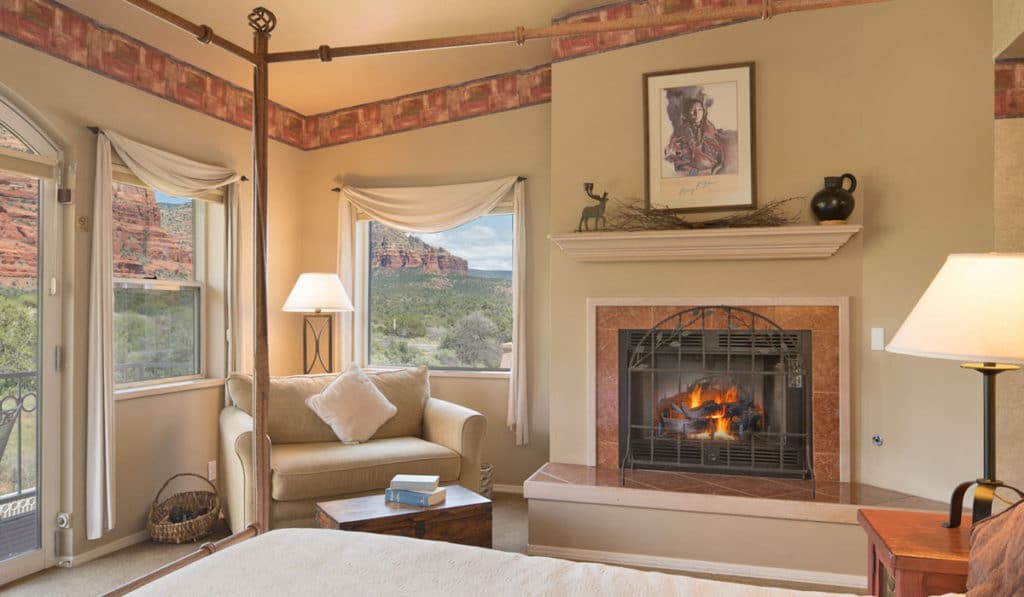 The Best Place to Stay in Sedona
Going on a vacation is about making memories that you will fondly look back on – and there's no better place to do that than at our Sedona Bed and Breakfast, rated as the best place to stay in Sedona. Whether you're here to relax or for a bit of adventure in the beautiful red rocks, you'll find exactly what you're looking for at our Bed and Breakfast.
Our Sedona Bed and Breakfast boasts 11 guest rooms, each uniquely decorated to reflect the natural beauty of Sedona and outfitted with a broad range of modern amenities.  In the morning, you'll be treated to an exquisite breakfast. We're also happy to accommodate all kinds of dietary preferences and restrictions, including gluten-free, lactose intolerant, vegetarian, and vegan guests.
Sedona is a wonderful place to visit in the winter, filled with great opportunities for hiking, healing, shopping, dining, and more.  Give yourself the break you've needed this winter, and book a room at our Sedona Bed and Breakfast.
---