Ocotillo Guest Room View

Bell Rock &
Court House Butte
Welcome to our Sedona Bed and Breakfast
Welcome to Canyon Villa, an award-winning Bed & Breakfast Inn nestled in the heart of Sedona, Arizona. Our unique design showcases breathtaking panoramas of Bell Rock and Courthouse Butte, two iconic Red Rock landmarks that will leave you awe-inspired.
Begin each day of your stay with a delightful gourmet breakfast in our world-renowned private Sedona Bed and Breakfast. Our inn is thoughtfully crafted to cater to adventurous, congenial, and seasoned travelers like you. For over a decade, Canyon Villa Bed and Breakfast has received multiple accolades, being listed in Trip Advisor's Traveler's Choice Awards for "Best B&Bs and Inns in the U.S," and even securing a spot in the top 25 World Ranking back in 2012.
Here at our Sedona Inn, we offer a perfect blend of casual elegance that invites you to simply be, breathe, and choose whether to socialize or seek solace in complete tranquility. As proud owners with our resident innkeepers, we are committed to ensuring that your vacation at Sedona's finest Bed and Breakfast is filled with cherished memories.
Our dedication to providing exceptional service extends beyond the walls of our inn. Allow us to assist you with advance reservations at the finest local Sedona Restaurants or arrange private backroad tours in Sedona and Northern Arizona. For adventurous souls, we can help you plan thrilling horseback riding or Jeep tour amidst the breathtaking red rocks. If you're seeking the artistic side of Sedona, we'll be more than happy to direct you to its enchanting galleries.
As the fall and spring months are in high demand, our most popular view rooms are selling out quickly. Don't miss the chance to experience the magic of the celebrated Sedona Red Rocks from the comfort of your favorite guestroom. Reach out to us today at 928-284-1226 or click HERE for complete availability and to secure your reservation at the guaranteed lowest rates and discounts.
Embrace the beauty and tranquility of Sedona with us at Canyon Villa Bed and Breakfast. Let us curate a memorable and relaxing vacation experience that you'll cherish for a lifetime. We can't wait to welcome you. Book now to reserve your spot and embark on an unforgettable journey amid the breathtaking splendor of Sedona's Red Rocks.
At Canyon Villa Bed and Breakfast, we have had the pleasure of hosting adventurous travelers from all corners of the globe – Japan, China, South Africa, Argentina, Australia, and beyond. These travelers have discovered that our inn offers exceptional value in premier Arizona lodging. While our fame stems from the breathtaking Red Rock views, particularly the majestic Bell Rock, we are equally renowned for the warm and personalized hospitality we extend to each and every guest.
Step into our modern yet classic Sedona Bed and Breakfast accommodations, where you'll find comfort and elegance combined. Wake up to a wonderful breakfast cuisine that will tantalize your taste buds and fuel your day of exploration. Throughout your stay, you'll have ample space to unwind in our large common areas, including a cozy reading library and serene outdoor courtyards and pool.
We take immense joy in sharing this  "special space" in Sedona with all the wonderful guests who gather here daily from around the world. As on-site innkeepers, Canyon Villa has been our personal home and we extend an open invitation to you to make it your home as well during your visit to beautiful Sedona.
Your presence as a guest at Canyon Villa is something we eagerly anticipate, and we hope to welcome you soon. The enchanting beauty of Sedona, coupled with our warm hospitality, promises an unforgettable experience. Allow us to be your hosts, and together, let's create cherished memories that will linger long after you depart.
Get ready to embark on a remarkable journey, and we look forward to the pleasure of hosting you at Canyon Villa in the near future.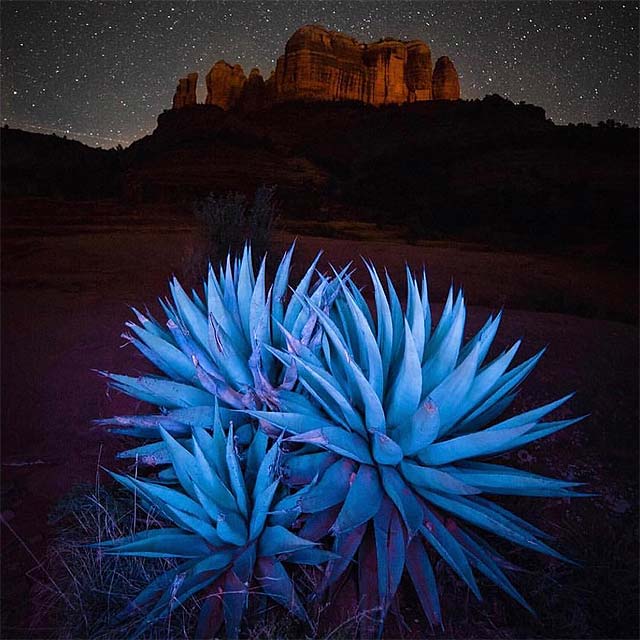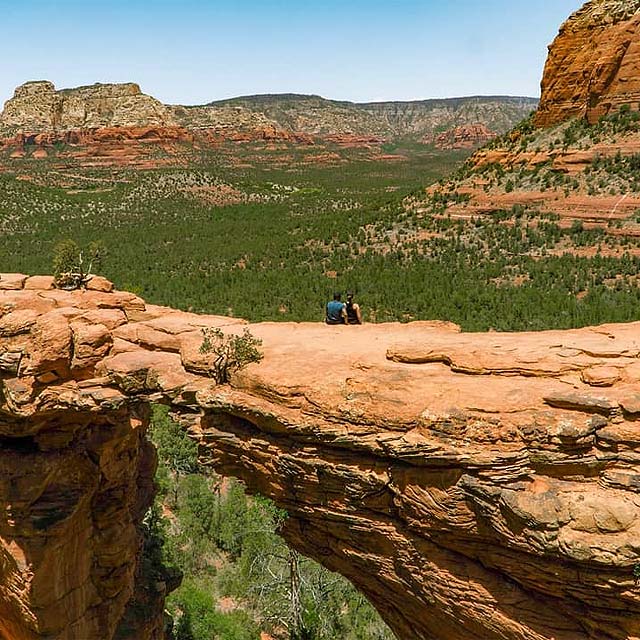 10% Extended Stay Promotion
10% Military and 1st Responder Discount
5% Club Discounts
10% Extended Stay Promotion
NEW TEMPORARY PROMOTION! Our BEST DEAL! Book now and stay 3 or more consecutive nights at our Sedona Bed and Breakfast, and you will SAVE 10% on your ENTIRE reservation.  To receive this discount you must book DIRECTLY with Canyon Villa on this website or by phone.  Not available through 3rd party online booking services.   Cannot be combined with other discounts or promotions. 
10% Military and 1st Responder Discount
5% Club Discounts
Get Our Newsletter and the latest news from Sedona